(Clearwisdom.net)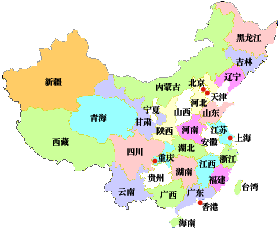 "The More I Watch, the More I Want to Watch"
Liu Zhen (not her real name) is an accountant from Chengdu City, Sichuan Province. In mid-February, 2009, a friend gave her a video of the 2009 Divine Performing Arts (DPA) Chinese New Year Spectacular. Her friend also said that watching the video will clear away bad elements in her home and her body, and if she passed it on to her friends and family, it would benefit them as well. Ms. Liu was very excited and watched it right away.
A week later, Ms. Liu saw her friend again and said, "It was so beautiful, so beautiful! The costumes, the background, the dances, the music. Everything was spectacular! This is the true, 5,000-year history of China. I just want to keep watching it. The more I watch, the more I want to watch." She gave the disc to her brother, who was also very impressed. She lamented that most of the people in the audience were Westerners, noting that one should be able to see the true Chinese culture in China.
"It has deep meanings. I want to watch it a few more times!"
Ms. Ping is a manager of a department store in Qinghuangdao City, Hebei Province. She is in her 30s. She watched the video of the 2009 Divine Performing Arts Chinese New Year Spectacular on March 1, 2009. She said that she was amazed by the show. Even after the show ended, she still felt that she didn't have enough.
Ms. Ping said, "The dancers' clothes were not extravagant, but extremely beautiful. They were beyond words. Every dance has a deep meaning. Every move the dancers made was profound. I feel that I only understand a little now." She said with sincerity, "I would like to take the video home so I can watch it a few more times, so that I can understand the deeper meanings."
She took the video with both hands and repeatedly expressed her gratitude. She asked, "Can I give it to others when I am done?" She left, pleased to hear an affirmative answer.
"Divine Performing Arts Could Shake All of China!"
The Chinese Communist Party Secretary of a township in Fuyang City, Anhui Province, said after seeing the DPA video that the New Year Spectacular was unparalleled. Its costumes, background projections, and sound effects were all top-notch. He was especially impressed by the beautiful female dancers with solid training and outstanding skills. The show depicted China's 5,000-year culture and history. He said if the show could be performed in China, it could shake all of China!
"Falun Gong is truly extraordinary. It has all kinds of talents!"
Mr. Zhang is a businessman in the drug industry, and a friend of my husband's. Recently he came to my house to discuss business with my husband. While they were chatting, I gave Mr. Zhang a copy of the DPA Chinese New Year Spectacular DVD. He was very excited, and said, "I have really enjoyed the 2008 DPA Spectacular, and will be watching it again. Now that the 2009 DPA Spectacular has come out. Our TV at home is old and doesn't show images well. I am going to get a new, bigger TV to watch the DPA shows! After I am done with the video, I will give it to my daughter."
My father was the Chinese Communist Party (CCP) Secretary at a government-owned enterprise before his retirement. After he watched the DPA Chinese New Year Spectacular video, he said, "[In Mainland China] everything we see on TV is violence. In contrast, the DPA show is elegant and relaxing. It's really great!"
"My cold went away after watching the show!"
Mr. Hao Mengran (not his real name) is a taxi driver in Luan County, Tangshan Region, Hebei Province. He is in his 30s. After watching the DPA video, he said, "It's great! It's great! I have never seen anything better. After watching the show, my cold went away. I didn't need to take even one pill."
Hope DPA can perform in Mainland China soon
I am the union president at a company in Datong, Shanxi Province. Once on my way to work, an older woman gave me a DVD of the DPA 2009 Chinese New Year Spectacular. She told me it was filmed in the United States.
After I arrived at work, I gathered the CCP secretary, director of the company, and union commissioner to the conference room. We watched the show together. We were all drawn to the profound songs and the stunning dances. Everyone said, "It's amazing! We hope all Chinese people can see it. We also hope the DPA can perform in Mainland China soon."