(Clearwisdom.net) In April 2008, seven Falun Gong practitioners were reported to have died as a direct result of the persecution. Among them, two were female, and three were over 50 years old. All seven victims died between January and April of this year, with five of the seven deaths occurring in April. The Minghui/Clearwisdom website has revealed that among the 34 confirmed death reports between January and April 2008, twenty-six died within the January to April period.
Of the seven cases in April, three took place in Liaoning Province and one each in the provinces of Heilongjiang, Hebei, Hubei and the Inner-Mongolia Autonomous Region. As of now, 3,150 practitioners are confirmed to have died as a result of the brutal persecution in China.
These cases indicate that with the approach of the Beijing Olympics, and with the Chinese Communist Party (CCP) having ordered a series of secret arrests under the excuse of "preparing for the Olympics," the persecution of Falun Gong is getting worse.
The CCP Issues Secret Orders to Severely Attack Falun Gong with the Excuse of "Preparing for the Olympics"
According to overseas media reports, in 2005, the Public Safety Deputy Minister Liu Jing received an order to "eliminate Falun Gong" before the Olympics, and issued an order to the entire police system to carry this out. In March 2007, the former Public Safety Minister Zhou Yongkang issued another order, demanding a second round of severe persecution against Falun Gong. Soon after, many large-scale arrests of Falun Gong practitioners took place in several regions.
On February 19, 2008, the CCP Central Political and Judiciary Committee issued a secret document, which was titled "Suggestions to Guarantee the Security of the Beijing Olympic Games," requiring recipients to "strictly prevent and severely attack" Falun Gong from March to September 2008. It especially stressed "to strictly guard against and hit hard" Falun Gong.
From the end of 2007 up to March 31, 2008, statistics from 1,878 arrest cases indicate that they were spread out over 29 provinces, cities, and autonomous regions.
At the end of April 2008, former Public Safety Minister Zhou Yongkang held a teleconference as the current CCP Political and Judiciary Committee Secretary, and a series of follow up meeting were also held in each province, called "Social Stability Work Meetings during the Beijing Olympics." The meeting focused on attacking "Tibetan Independence," "Falun Gong," "Other Religions," "Extremists," "Repeat Appealers." The orders are to place emphasis on people who go to their provincial capital or Beijing to appeal (a right guaranteed by the Chinese Constitution), interview them one by one, "solve these problems" locally, and strictly control and attack them. It was requested to take extra measures towards Falun Gong practitioners, and to strictly monitor the Internet. Any incident must be reported by media according to the Party line, and the local person in charge [normally the CCP Secretary-translator's note] will be punished if this is not done. The "attack mode" began from the meeting date, completely entering into "war" status, and real-life practice training has started, to ensure no problems go to the provincial level or higher. All attendees of the meeting were required to keep the meeting a secret and destroy all records.
Since the end of 2007, the Minghui/Clearwisdom website has reported a large amount of Falun Gong practitioners being arrested in their homes, workplaces, and public facilities. Some of them are detained or have been sentenced to prison, some have gone missing, and some were tortured to death. Large numbers detained in labor camps or prisons are suffering severe abuse due to this attack order. The disabled or death cases from torture are increasing rapidly.
The facts show that the CCP has not only failed to keep its promise of improving human rights before hosting the Olympics, but has actually escalated its human rights violations. At the same time, due to fear of retribution for its crimes of harvesting living Falun Gong practitioners' organs for profit, organ transplant records are being destroyed, or fabricated by many hospital personnel. The Minghui/Clearwisdom website reported on May 3, 2008 (http://minghui.ca/mh/articles/2008/5/3/177431.html) what the family of one surgeon employed by Tongji Hospital in Wuhan City, Hubei Province, revealed in a private conversation: In order to deal with large quantity of journalists, lawyers, and other professionals coming to China during the Olympics, the CCP is urging organ transplant doctors to fabricate donor certificates, wills, operation records, and destroy all medical records that could reveal live organ-harvesting crimes.
Several Confirmed Death Cases in April 2008
1. Mr. Fan Dezhen Dies at Only 33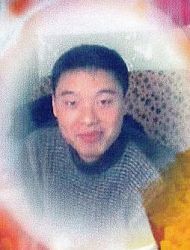 Mr. Fan Dezhen
Mr. Fan Dezhen, 33, was a Falun Dafa practitioner who lived in Huludao City, Liaoning Province. Mr. Fan had been been detained and violently beaten multiple times. In 2001 he went to Beijing to appeal for justice for Falun Gong and was detained in the Huludao Labor Camp for three years. In order to force him give up his faith, several guards shocked him simultaneously with electric batons, and beat him cruelly, causing his whole body to be injured and swollen, and his face to be deformed. In October 2002, Mr. Fan went on a hunger strike to protest the persecution. Guards directed prisoners to cuff his wrists and shackle his ankles onto a metal bed frame all day, and brutally force-fed him. Once, when the feeding tube was inserted into his lung, it almost choked him to death. The guards released him when he was close to death. He recovered, but later had to leave home and do odd jobs to survive.
On April 1, 2004, Mr. Fan was followed when going to a fellow practitioner's home, and was arrested by police waiting in the house. He was detained in the Huludao City Detention Center, and again was cruelly beaten, force-fed, and released when his life was in danger.
On September 17, 2005, Mr. Fan was working on the second floor of the Huludao City Home Appliance Shopping Mall, when a few plainclothes police arrested him at 2:00 p.m. and handcuffed him. He was taken to the Huludao City Labor Camp to serve a second forced labor term, where he was tortured many times again.
On February 25, 2008, Suizhong County Domestic Security Division Leader Li Changhua (male) arrested eleven practitioners, including Mr. Fan and his wife Yang Xiaoxue. Mr. Fan died at around 7:00 a.m. on April 20, 2008 in the Suizhong County Detention Center. Surviving are his wife and a nine-month-old baby. Officers notified his family after 4:00 p.m. that day. Mr. Fan's family requested to see his body the next morning, but were refused. They were told that if they wanted to see the body, to come back that evening, because there would be an autopsy and cremation the next day. They would only see his ashes if they came the next day.
2. Mr. Zhao Shouzhu Tortured to Death within a Month after Being Arrested
Practitioner Mr. Zhao Shouzhu, 38, lived in Bei'an Village, Yaobao Township, in Xinmin City of Liaoning Province. In September 2000, he was forcibly taken into custody at the Longshan Forced Labor Camp and forced to go through brainwashing and subjected to severe beatings. In mid-October 2000, practitioners who refused to accept the brainwashing were transferred to Masanjia Forced Labor Camp. Warden Su found Mr. Zhao doing the Falun Dafa exercises, and Warden Feng pulled Mr. Zhao by his ears to the interrogation room. Three of Mr. Zhao's ribs were fractured during a subsequent beating. Guards told Mr. Zhao, "You are not allowed to say that we beat you." When Mr. Zhao was returned to his cell, the other detained practitioners, who saw that he had passed out shouted, "The guards were beating people!" Later several guards came to examine Mr. Zhao and said he was pretending to be hurt. As a result, he received no treatment, and instead seven prisoners dragged him to a room, beat him down to the floor, forced him to stand up, then beat him down again. They held his head down to the floor and took turns kicking him with their heavy shoes.
Upon being released, Mr. Zhao had to leave home to avoid being arrested. He made a living by pedaling a three-wheeled flat carrier. On the evening of March 31, 2008, Domestic Security officers from the Xinmin City Police Department arrested Mr. Zhao while he was distributing truth-clarifying materials. He was detained in the Xinmin City Detention Center. He began a hunger strike to protest the persecution. The police had people from the City Hospital brutally force-feed him with unknown drugs. His condition became critical, and on April 14, 2008, he was bailed out and picked up by his sister. He died around April 20, 2008.
3. Mr. Qirimailatu Dies in Custody in Inner-Mongolia Autonomous Region
Mr. Qirimailatu, 72, was a Falun Dafa practitioner living in Huhhot City, Inner-Mongolia Autonomous Region. He was a minority construction expert, employed by the Regional Civil Engineering Design Institute as a senior engineer. His name is in The World Minority Who's Who book. He began cultivating Falun Dafa in 1999 and became very healthy. He constantly clarified the truth after the persecution started, wrote a letter appealing for justice for Falun Gong, and was sentenced to two years of forced labor, which he served in the Wuyuan County Forced Labor Camp. Mr. Qirimailatu was the oldest inmate in the camp and endured numerous instances of physical torture and threats. Prisoners closely monitored him 24 hours per day. His term was extended three additional months because he firmly held his belief in "Truthfulness-Compassion-Forbearance." The camp administration said that Mr. Qirimailatu "openly opposed the government," forced him to clean the toilets in the First Ward, and made him participate in cruel "physical training." Drug-addict inmate Liu Zhengrong (male, assigned to watch Mr. Qirimailatu) beat and cursed him, took his personal belongings, and often did not allow him to eat. Guard Zhao Naidong (male) encouraged Liu Zhengrong to beat him.
In the beginning of May 2004, Mr. Qirimailatu was arrested by plainclothes police officers while clarifying the truth in a park. The police ransacked his home, then sentenced him to three years of forced labor, imprisoning him in the Wuyuan County Labor Camp again. At the beginning of 2005, guards Yang Furong, Wang Donglei, and Liu Ming (all male) locked Mr. Qirimailatu in solitary confinement for several months. After serving more than two years of the term, he was bailed out on medical parole due to his physical condition.
On August 8, 2007, police arrested Mr. Qirimailatu for the third time while he was clarifying the truth. They had him sentenced to forced labor again, but the camp refused to admit him due to his advanced age and the physical tests that he failed, so he was detained in the Inner-Mongolia Detention Center. He went on a hunger strike to protest the persecution on December 6, 2007. He died after detention center administrators rushed him to the prison hospital on January 5, 2008. Information revealed he was as thin as a skeleton and was unable to speak during the time he was detained.
4. Mr. Guo Hanpo Dies in Baoding Prison
Mr. Guo Hanpo was a Falun Dafa practitioner in his fifties who lived in Cangzhou City, Hebei Province. Early on the morning of April 5, 2008, his family received a phone call from the Baoding City Prison saying that he had died. His family rushed to the prison. Details have yet to be investigated.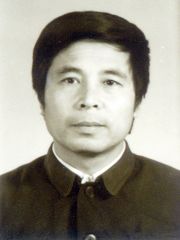 Mr. Guo Hanpo
Mr. Guo was a famous silver craftsman. He used to make jewelery in the Huabei Shopping Mall for many years, and had a great business. He was also well-known for being a filial son, because he treated his elderly mother very well. In the early part of the summer of 2000, Mr. Guo opened "Sincerity Jewelery Store" on Shuxi Street, and the store was crowded with customers every day.
In March 2001, police from Cang County ransacked his store, and took products worth over three thousand yuan. He was placed on the Cangzhou City Police Wanted List after that, causing him to not be able to go home or visit his mother so as to avoid being arrested. On July 22, 2001, when he passed the City Birth Control Committee gate on his bike, officers who were following him suddenly grabbed Guo Hanpo, pushed him into a vehicle, and took him into custody, detaining him at the Violence Prevention Division of the Police Department. He was tortured, deprived of sleep for many days, handcuffed with his arms behind his back in an excruciatingly painful position, brutally beaten, and shocked with electric batons, which caused damage to his left hand. He was unable to bend or move his hand for a long period of time.
After being detained at the Cangzhou City Detention Center for a whole year, police had him sentenced to eleven years in prison, without notifying his family, and took him to the Baoding City First Prison secretly. Mr. Guo was forced to do slave labor in the ceramic factory of the prison. He had to do the most heavy labor - crack the rocks, but in a half starved state. He had to ask for money from home to buy over-priced food, while being mentally tortured by forced brainwashing. He became very thin and frail, so different from his normal, healthy condition.
Local police constantly harassed Mr. Guo's family during his imprisonment, and constantly created difficulties for them, causing his family to live in terror. His wife had to borrow money to send to him in prison.
The CCP Exposes Its Evil Nature Through Escalation of the Persecution Before the Olympics
Safeguarding human rights is a common value in the civilized world. It has been seven years since Beijing was awarded the Olympics. The CCP has not only failed to improve its human rights, but has used the Olympics as an excuse to further the persecution of Falun Gong cultivators who follow Truthfulness-Compassion- Forbearance. Heaven cannot tolerate this! The Chinese people and the whole world are seeing the true nature of the CCP and its crimes clearly. The CCP is moving towards complete disintegration.