(Clearwisdom.net) Family members of practitioners Mr. Yu Zhou and his wife Ms. Xu Na, of Beijing, are missing.
On January 26, 2008, Mr. Yu Zhou a practitioner and musician, and his wife Ms. Xu Na were on their way home from work when they were intercepted by police officers who claimed to be carrying out the task of "Prepare for the Olympics". The couple were arrested and detained at Tongzhou District Detention Center, Beijing. Eleven days later, on February 6, 2008, Mr. Yu Zhou died in custody. Ms. Xu Na was transferred to the Beijing Detention Center (the Seven Division).
The Beijing police authorities concealed Mr. Yu's death from the public. Mr. Yu and Ms. Xu family members were ordered not to disclose Mr. Yu's death to anyone. Mr. Yu and Ms. Xu's parents' residents were under surveillance. No one was allowed to walk close to their homes.
In the mid-March, Mr. Yu's friends finally found out about the death of Mr. Yu. This news spread overseas and has drawn widespread attention. Recently, there has been no contact with the families of Mr. Yu and Ms. Xu, and their homes are empty.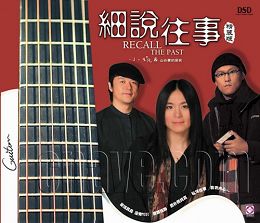 Mr. Yu Zhou graduated from Department of French, Peking University. He was a linguist and musician. He played in a band with friends and performed at the hotels in Beijing. The band performed country and folk music from Britain, France, Japan, and other countries. The folk songs were sung in each country's native language. The band was quite popular.
On February 6, 2008, their family members rushed to the Qinghe Emergency Center in Beijing after receiving notification from the authorities to come to see Yu Zhou. When the family reached the center, 42-year-old Yu Zhou was dead. At first the doctors claimed that Mr. Yu died from being on a hunger strike, then they changed the cause of death to diabetes. Mr. Yu's family said that Yu never had diabetes. The CCP authorities did not allow Mr. Yu's wife, Ms. Xu Na, to attend her husband's funeral. She was transferred to the Beijing Detention Center (also called the "Seven Division", known for housing hardened criminals). Mr. Yu's body is still in the Qinghe Emergency Center, Beijing.
March 26, 2008