(Clearwisdom.net) In March 2008, ten Falun Gong practitioner deaths as a direct result of the persecution were reported. Among them, five were female, and four were over 50 years old. As of now, 3,145 practitioners have been confirmed dead as a result of the brutal persecution in China.
Of the ten cases in March, two took place in Sichuan Province and one each in the provinces of Heilongjiang, Liaoning, Jilin, Shandong, and Henan and the autonomous cities of Beijing, Shanghai, and Chongqing. Five of the dead were arrested in the recent CCP large scale arrest efforts put into motion to "welcome the Olympics." These five were tortured to death within several days. Others died while serving prison terms.
On February 29, 2008, the CCP Central Political and Judiciary Committee issued a secret document, requiring recipients to "strictly prevent and severely attack" Falun Gong from March to September 2008. The CCP is offering financial benefits to those that comply. One official in Shouguang City, Shandong Province said at a recent meeting, "Let us use Beijing's methods: the arrest of one Falun Gong earns a third grade merit, arresting two practitioners earns a second grade merit, three earn a first grade merit." On March 20, 2008, all police station chiefs were required to attend a meeting held at the Shenyang City Police Department. At this meeting they passed along orders from their superiors, calling for strict monitoring of all who practice Falun Gong, and allowing the police to beat any practitioners or others that appeal before the Olympics, even to the point of serious injury or disablement, all without repercussions. If these orders are not carried out swiftly, and people who practice Falun Gong or others that might appeal at the Olympics are not punished, the police chief in charge of the area will be immediately dismissed.
From the end of 2007 up to March 31, 2008, statistics from 1,878 arrest cases indicate that they were spread out over 29 provinces, cities, and autonomous regions. Of these 1,878 cases, 1,062 took place between March 12 and 31, 2008. Many incidents happened after the CCP's February 29 document was passed down.
Some Death Cases in March
Six out of the ten practitioners tortured to death were arrested recently and subsequently died within a few days or weeks.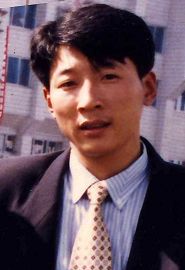 Mr. Wang Guiming
Mr. Wang Guiming
Mr. Wang Guiming, 38, a practitioner from Tonghua City, Jilin Province, was arrested and sent to the Chaoyanggou Forced Labor Camp in Changchun City on February 13, 2008, by officers of the Xinzhan Police Station in Tonghua City. On February 29, 2008, he died as a result of brutal torture in the labor camp.
The camp administrators claimed that the cause of his death was him slamming into the heater very hard to try to commit suicide. He died on the way to Changchun Medical University Hospital. Until March 3, 2008, the labor camp officials allowed Mr. Wang's family to see his body, but they emphasized the point that they would not be allowed to take photos. They also assigned a vehicle full of officers to accompany the family. His family saw many purple bruises on him. His head had two straight wounds more than 10 centimeters in length. The wounds were not stitched together, and there wasn't any swelling or blood. They pointed out that the cuts count not be the result of running into a heater.
His family wanted to take his body, and they even paid the medical costs totaling 1800 yuan, but the camp administrators denied their request. His family requested to meet with the guards who were on duty and look at the scene of his death, but they never received an answer to their requests.
His family filed an appeal with the Chengjiao District Procuratorate in Changchun City, Jilin Province. They went to the Procuratorate twice within two days, but a Procuratorate official said, "Tell the labor camp to give them eight to ten thousand yuan and everything will be settled." Right now Wang Guiming's wife, Han Fengxian, is being threatened by CCP members and she is afraid to go home. We call for help from the Coalition to Investigate the Persecution of Falun Gong and other justice organizations.
According to a reliable source, while Wang Guiming was on a hunger strike, he was tortured with force-feeding by camp doctor Jiang Hongjie. About five male prisoners handcuffed him to an Iron Chair. Some pulled his ears, while others pulled his hair. The force-feeding was cruel and punitive. He died after being shocked with many electric batons.

Mr. Yu Zhou
Yu Zhou
"Vows of Love" is a classic pop song that often evokes sweet memories among many in Mainland China. Its catchy tune and mellow lyrics propelled it to the top of the charts--which is why the death of 42-year-old singer and percussionist Yu Zhou came as a great shock. His name is often associated with this song. Beijing police officials had him killed just 11 days after his and his wife's arrests on January 26, 2008, on their way home from a concert.
Their family members received a notice on February 6, 2008. When they arrived at the Qinghe Emergency Center, his body was covered with a white sheet. He wore an oxygen mask, and his legs were icy cold. Yu Zhou, who became healthy from practicing Falun Gong, was dead.
Yu Zhou graduated from the French Department at Beijing University and was fluent in several languages. His wife, Xu Na, graduated from the Communications University of China in Beijing. She is known as a poet and a painter. Yu Zhou learned about Falun Gong through a friend in 1995, and he and his wife soon began the practice themselves.
The couple was arrested and detained for 15 days in August 1999 for meeting with other Falun Gong practitioners in Fangshan, Beijing. They were tortured, but they never betrayed any other practitioners.
Xu Na was arrested in July 2001 and sentenced to five years in prison for taking in a practitioner who came to Beijing to appeal. She was placed in solitary confinement and was "tied with ropes" for extended periods of time. Her captors tortured her with sleep deprivation and many other methods at the Beijing Women's Prison, yet she persevered in her belief and kept telling people about the persecution of Falun Gong. Many inmates and guards were touched by her kindness and fortitude.
She was released in late 2006 and reunited with her husband. Because of her extraordinary talent, she was soon granted special admission to become a graduate student--the normal examination was waived by the Oil Painting Department--at the Central Academy of Fine Arts. The couple's life and career were seemly on the right path and filled with hope.
Yet, as the Olympics games approach, the Communist regime has launched another round of mass arrests. Yu Zhou and his wife were arrested on January 26, 2008, on their way home from a concert. The police took them to the Tongzhou District Detention Center.
Facing the family members' inquiries, at first the doctor said that Yu had died from the effects of a hunger strike. Later on he said Yu had diabetes. The police pressured the family to agree to immediate cremation and threatened to arrest them if they refused to comply. The family firmly refused and demanded an autopsy. At one point, the detention center officials agreed to let Xu Na take care of her husband's funeral and other postmortem affairs, but then they suddenly changed their mind. Instead, they called the No. 7 Division of the Beijing Police Department and took her to the Beijing Detention Center. Yu Zhou's remains are still in the Qinghe Emergency Center.
The police blocked information and sealed off the homes of Yu Zhou and Xu Na's parents. They would not let anyone approach the families. Recently, the homes of Yu Zhou and Xu Na's parents were suddenly vacated. Friends have lost contact with their parents.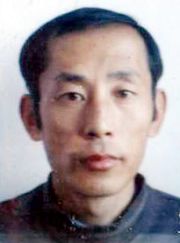 Mr. Chen Baofeng
Mr. Chen Baofeng
Mr. Chen Baofeng, 43, lived in Liujiazi Town, Chaoyang City, Liaoning Province. On February 24, 2008, practitioner Ms. Li Yaxuan heard that her husband Mr. Gao Yuling was severely tortured in the Masanjia Forced Labor Camp and was undergoing emergency treatment in the hospital. She hired Mr. Chen's taxi to take some friends and family, including Ms. Li Yingxuan, Ms. Chu Xiumei, Ms. Yu Huijuan, and Ms. Jing Fei, to visit her husband in Shenyang City. A police vehicle from the Qianjin District Police Department stopped the taxi and arrested everyone inside. The police took them back to Chaoyang City the same night and detained the six practitioners in the Shijiazi Detention Center.
Chaoyang City Police Department Deputy Director Zhang Minghua said that the provincial police department gave orders to use force to interrogate these six practitioners. When their family went to visit them, an officer said, "If they refuse to cooperate, we will force-feed them until they die."
When Mr. Chen Baofeng was killed in police custody, the Chaoyang City Police Department did not notify his family. After Zhang Minghua met with personnel from the Political Security Office and the detention center, they claimed that Mr. Chen had died of a sudden heart attack.
Mr. Chen's family pointed out that he never had heart problems before and that he was a very healthy man. How could he have died only eight days after being arrested if not for police brutality? If he died of sickness, why didn't they notify his family when he was ill?
The police finally allowed his family to see his body on March 5, 2008. They saw his body carelessly thrown on the floor. They saw large bruises on his back and chest. Blood came out of his mouth when they moved his body.
Zhang Minghua and Domestic Security Division Leader Wang Jinglong are the persons mainly responsible.

Ms. Gu Jianmin
Ms. Gu Jianmin
Ms. Gu Jianmin, 53, lived in the 13th Building-Apt. 601, 400 Lane, Yangguangxincun Neighborhood, Qishan Street, Pudong New District. On March 1, 2008, she was arrested by officers from the Yangjing Police Station in Pudong New District, and they tortured her until she died on March 13, 2008, only 12 days after being arrested.
On March 13, 2008, an agent of the Pudong New District 610 Office called Ms. Gu's husband, saying that she was not well, and that he should come and process a medical parole. They even asked which hospital he wished to take her to, and then they deceived her husband into going to the Pudong New District Police Department and the Neighborhood Administration to do the medical parole paperwork. This process dragged on until 3 p.m. Some unknown person had him sign an arrest warrant during this time period. Upon arriving at the hospital, they first forced him to again sign an arrest warrant. When he found Ms. Gu in the gastric lavage room, her eyes were protruding with the pupils enlarged, and she was bleeding from the mouth, but no one was taking care of her. Her husband knelt down in front of the doctors and begged them to save his wife. The doctors conducted a rather quick attempt at emergency treatment and then declared that she was dead.
There were more than 30 610 Office agents present, and some of them were plainclothes officers. The hospital's security guards were waiting in the hospital room and took Ms. Gu's body to the morgue while others surrounded her husband to restrain him. Ms. Gu's husband was very angry. He loudly declared that he would find out who the killers were. All of the agents quickly fled, and only some of the plainclothes police officers were hiding in the crowd. Ms. Gu's husband could not find any of the agents. The doctor told him that Ms. Gu was dying when she arrived at the hospital. The hospital issued a terminal condition certificate, which should be signed by the immediate family, but was signed by an unknown person.
Ms. Xu Huibi
Ms. Xu Huibi, 63, was a retired senior teacher from the Southwest Aluminum Limited Corp. Elementary School. On September 1, 2003, Jiulongpo District Domestic Security agent Chen Gang (male) and other officers from the Xipeng Town Police Station and the District Police Department arrested Ms. Xu at her home and took her to be interrogated at the Town Police Station. Because she did not give them any information or renounce Dafa, they detained her in the Huayan District Detention Center. Ms. Xu persisted in doing the Falun Dafa exercises while being held in the detention center and was tortured with brutal force-feeding because of it. The torture severely damaged her mental and physical health, yet the police still sentenced her to four years in prison and took her to the Chongqing City Yongchuan Women's Prison.
In the prison, Ms. Xu was assigned to forced labor in the plant with toxic gases. It was difficult to breathe, and she was forced to finish a certain amount of work each day. Ms. Xu was brutally tortured until she was very weak, and her feet hurt so much she could not walk. Even under these conditions, the prison doctor still refused to let her rest, saying that she was fine for labor. Two other prisoners dragged her by her arms to the plant every day. She became emaciated, could not walk or eat, and had difficulty breathing. The toxic gases caused severe lung dysfunction and also damaged other organs. On August 31, 2007, the prison administration finally ordered her family to come and pick her up. By this time, Ms. Xu could not take care of herself any more and there was no hope of recovery. She died soon after being released, on March 7, 2008.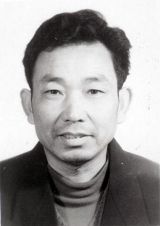 Mr. Sun Guanzhou
Mr. Sun Guanzhou
Mr. Sun Guanzhou, 62 and a Falun Gong practitioner, lived in Yuzhou City, Henan Province. On March 3, 2008, three domestic security agents and three other agents ransacked his home, claiming they were checking for computer viruses. They instead arrested him and took him to the city detention center. Only six days later, he was dead.
Mr. Sun was a professor of Chinese at Yuzhou City Education College. When he began cultivating in Falun Dafa in June 1998, all of his chronic ailments disappeared, and he became a living miracle to all who knew how sick he was before.
At around 9 a.m. on March 3, 2008, Mr. Sun was eating at home when Domestic Security agents Xia Yuxiao, Geng Sontao, Zhao Naicheng, and three other agents (all male) ransacked his home, claiming they were checking his computer for viruses, and arrested him. They had no warrants. They took him to the city detention center that same night.
On the morning of March 6, 2008, symptoms of Mr. Sun Guanzhou's old diseases suddenly reappeared, and the police notified his wife. She and they took him to Beiguan Hospital. The doctor said that he had asthma and high blood pressure, and his condition was not suitable for remaining in detention. His wife demanded that he be admitted to the hospital, but the agents would not allow it.
At around 8 p.m. on March 9, 2008, Mr. Sun's wife received a phone call to return to the hospital. When she arrived, she saw her husband's cold body.
On the afternoon of March 10, 2008, Mr. Sun's wife went to the hospital again to see his body, but the agents refused to allow her to see her dead husband. They again tried to force her to sign the cremation papers. Mr. Sun's wife has tried to get help from lawyers, but no one has dared to accept her as a client.
Ms. Jia Yan
Ms. Jia Yan lived in Mulan County, Heilongjiang Province. On December 6, 2007, she was arrested by policemen Jiang Shuchen and others from Linye Station, along with Mr. Meng Xianyu, Mr. Sui Ximin, and Ms. Luo Yanxia. The four practitioners were distributing copies of the Nine Commentaries on the Communist Party in Xitun Village, Dongxing Town, Mulan County, at the time of their arrest. They were detained in Tieli City Detention Center (under the Forestry Police Department). Ms. Jia's family received a call three months later that Ms. Jia Yan had died.
At around 9:30 a.m. on March 17, 2008, Ms. Jia's friends and family went to the Forestry Police Department. When they arrived, more than 30 officers were waiting for them. Director Yu (male, given name unknown) met with them and said she hung herself using plastic that is used to seal the windows.
Ms. Jia's family asked to look at the place where she was supposed to have hung herself but were not allowed to. They also asked to view the camera recordings, but this request was also denied. Forensic doctor Shi Xiaoqian (gender unknown) came from Yichun City Police Department to conduct the autopsy. Ms. Jia's family demanded that they be allowed to witness the autopsy. They were only allowed to watch from a distance.
Ms. Jia' body was stored a mile away in an unknown place. Her body was very thin and disfigured. There was a cut on her neck, and muscle protruded from the wound. Both of her ears were purple blue, her teeth were clamped tightly closed, and one eye was open and one eye was closed.
The CCP's Crimes Help People to Further See Clearly Its True Nature
In 2007, the Vice President of the European Parliament Mr. Edward McMillan-Scott sent a letter to Speaker of the European Parliament Hans-Gert Poettering:
"On 23 September, I met Manfred Nowak, UN rapporteur on torture, whose report on China (see http://www.ohchr.org/english/bodies/chr/docs/62chr/ecn4-2006-6-Add6.doc) concluded that two-thirds of those in 'administrative detention' are Falun Gong prisoners. Gao Zhisheng, who also met Nowak, believes that there are some 250,000 Falun Gong currently in such camps."
These detained Falun Gong practitioners are being inhumanly slave labored, tortured, their bodies and minds damaged. The CCP is initiating another round of massive arrests with the excuse of protecting the Olympics, which is causing more Falun Gong practitioners to be arrested and tortured to the point of being disabled or death.