(Clearwisdom.net) In July 2004, within only ten days, practitioner Mr. Zhang Xinzhong, 41, from Qingzhou City, Shandong Province was tortured to death by the staff of the Qingzhou City 610 Office, including agents Liu Rongyou and Zhao Guangyi, at the private prison that they had set up specifically for the torture of practitioners. He was held to the floor or bed, and beaten, pinched, bitten and tortured in many ways until he lost consciousness. Mr. Zhang Xinzhong cried out due to the excruciating pain during the torture. These evildoers did not stop until his heart stopped beating.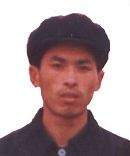 Falun Dafa practitioner Mr. Zhang Xinzhong
Mr. Zhang Xinzhong, from Wangche Village, Zhuliang Town, Qingzhou City, was the art teacher at Zhuliang Town Middle School. He obtained Falun Dafa in 1996.
According to his wife, one day between July 1 and July 7, 2004, Mr. Zhang Xinzhong received a call from his sister-in-law, Li Guangqin, who was misled by the Chinese Communist Party's (CCP) lies and assisted in torturing Falun Gong practitioners. She invited Mr. Zhang Xinzhong to come to Qingzhou City to give art lessons and earn some extra income during his school's summer vacation. The schools' last day was April 7, 2004 and Mr. Zhang Xinzhong headed for Qingzhou City the next day.
From the day he left, his wife lost contact with him, although she and his parents kept calling whomever they could think of.
On July 18, 2004, Mr. Zhang Xinzhong's brother Zhang Xinhua and his wife Li Guangqin came to his parent's home, kneeling in front of them, and told them that Mr. Zhang Xinzhong was dead.
Mr. Zhang Xinzhong's wife and son had not received any information until July 18, 2004, when his body was about to be cremated. With great shock and unbearable pain, Mrs. Zhang followed others to where the cremation took place.
Zhang Baoxin and Liu Rongyou from the 610 Office refused Mr. Zhang Xinzhong's family's request to take a closer look at his body. They also rejected his family's request of have an autopsy done in a hospital. Mr. Zhang Xinzhong's brother-in-law saw black and purple marks on his neck, hands and arms, and on his face were clear signs that his face had been touched up with cosmetics or through other means.
Within ten days, a good person living by the belief of Truthfulness, Benevolence, Forbearance, a teacher well liked by his students, was deceived into leaving home by the evildoers from the Qingzhou City 610 Office and then tortured to death.
Liu Rongyou and Zhao Guangyi participated in the torture against Mr. Zhang Xinzhong. On the morning of July 16, 2004, shortly after Mr. Zhang Xinzhong died, Liu Rongyou informed Zhao Guangyi. Zhao Guangyi was shocked and asked Liu Rongyou to report to the police. Liu Rongyou called the 610 Office first but got no answer. Then he called 110, the emergency number for police. The political instructor of a police station, Guo Yonggang, came. After he heard that the Mr. Zhang Xinzhong was a practitioner, he did not even want to take a look at all. Zhao Guangyi dragged him upstairs to look at the scene and his body. Guo Yonggang said that they would not investigate and just left.
Liu Rongyou, from the 610 Office, was the CCP Party secretary of Qingzhou City CCP Funds. He joined practitioners before the CCP banned Falun Gong, but he never lived by a cultivator's standards. After he was brainwashed at the Zibo City Wang Village Forced Labor Camp in Shandong Province, he switched sides, joined the 610 Office, and participated in viciously torturing Falun Gong practitioners.
Since then, following the CCP's extermination policy of practitioners, Liu Rongyou has brutally tortured practitioners and sexually assaulted female practitioners. He has developed specific torture "methods" and has visited several forced labor camps to spread lies and deceive practitioners. The torture methods he uses include sleep deprivation, pouring freezing cold water over practitioners, as well as tying them up and beating them. The most vicious method he uses is to claim someone has spirit possession or a snake on their body. Then he claims he is "getting rid of the evil spirit" from that person's body, and pushes the practitioners, who have been deprived of sleep for many days, onto the floor or a bed, and then pinching, touching in many places, biting, and scratching with fingernails that person's private parts. Liu Rongyou once shouted, "Sooner or later someone has to die!"
| | | |
| --- | --- | --- |
| Former Qingzhou City 610 Office Brainwashing Center (before year 2005), located at the Longshan Hotel on the Hongguang Road, Qingzhou City | Criminal Liu Rongyou | Tormentor Zhao Guangyi |
Liu Rongyou has used his "getting rid of the evil spirit" method to torture many practitioners. He has almost killed people several times by strangling them. He also sexually assaulted and tortured many female practitioners.
The 610 Office's brainwashing center was located on the second floor of the Longshan Hotel at Hongguang Road, Qingzhou City (it was later moved to a hidden location on Oyuan Street). Cries of pain could be frequently heard at night. Once the 610 Office decides to torture a certain practitioner, they deceive the practitioner into coming to the place where the inhumane torture then occurs. Another vicious method that Liu Rongyou uses is to force the practitioner's family members to participate in the torture. He and his cohorts threaten the practitioner's family members, saying that if the practitioner does not "transform," he/she will be sentenced to forced labor or even prison. Then Liu Rongyou tells them that the practitioner is possessed by an evil spirit that stops him/her from renouncing Falun Dafa. He claims that the only way to save the practitioner is to get rid of the evil spirit. He deceives the practitioner's family members, who agree to apply his "getting rid of the evil spirit" method. Then he calls in his cohorts to torture the practitioner. They torture the practitioner until the practitioner loses consciousness. Several practitioners were tortured almost to death. Some practitioners were disfigured, some became mentally disoriented, and some retained water, with their bodies swelling up to the point that they could barely walk. Some practitioners became partially paralyzed and did not regain use of their limbs until several months afterwards. Some practitioners' private parts were infected so badly that they began to fester and even the hospital dared not accept them. Some practitioners' feet bled after being stabbed with chopsticks or keys, and some practitioners' shirts were soaked with blood.
Practitioners Mr. Zhang Xinzhong and Ms. Li Xiumei died in great pain after such tortures.
The crimes of deceiving people and then brutally torturing them in a private prison continues. Staff from the Qingzhou City 610 Office are increasing their brutality in torturing practitioners. Additionally, some evildoers even use their own homes as a prison to torture practitioners.
People directly involved in the torture of Mr. Zhang Xinzhong:
Liu Rongyou, former Party secretary of the Qingzhou City CCP's Fund: 86-536-3990011 (Cell), 86-536-3233286 (Home). Address: Building 17, Middle Corridor, 3rd Floor, West Unit, next to the former Qingzhou City Commerce Building
Zhang Xinhua and Li Guangqin: 86-536-3233410. Zhang Xinhua works at the Second Cafeteria of the Qingzhou City Government Office
Zhang Baoxin, former deputy Party secretary of Qingzhou City Technical Skill School: 86-536-3208209
Zhao Guangyi: 86-536-3233286
Xu Wende, director of the 610 Office: 86-536-3260233 (Home), 86-13963625607 (Cell)
March 19, 2007