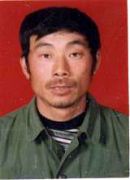 Xia Fengyou
(Clearwisdom.net) Falun Dafa practitioner Xia Fengyu was from Haojia Wopu Village, Qidaoling Township, Chaoyang County, Liaoning Province. Persecutors from the local police took him to the Datun Township Police Station for interrogation and torture on July 17, 2006. Xia Fengyu was later imprisoned in the Chaoyang County Detention Center. Police officer Wu Baoliang and others lied to Xia's family fifteen days later, saying they would release him if his family pays the meal costs for these fifteen days. After paying the money, Xia's family was presented with a police statement saying that Xia Fengyu had already been sentenced to three years of forced labor and sent to the Xidayingzi Forced Labor Camp. Following are the details:
Xia Fengyu's younger brother practitioner Xia Fengyou, 47, had resided at the Haojia Wopu group, Yangshangou Village, Qidaoling Township, Chaoyang County. On May 13, 2006, Datun Township Police Station chief Liu Xingman, from Chaoyang County, saw the Xia brothers put up Dafa banners. He then started chasing them. Xia Fengyou was on his motorcycle. During the high-speed chase, when he reached the Xiawopu Village bridge, Xia Fengyou's motor bike hit a bridge pillar. Both the motor bike and the rider fell under the bridge. Liu Xingman saw that Xia Fengyou was badly injured and simply drove away. No one attended to Xia, who lost a lot of blood and died.
Liu Xingman also reported Xia Fengyou's older brother Xia Fengyu to the Chaoyang County Police Department. On July 17, 2006, County Police Department National Security Division agent Wu Baoliang, police officer Li Yuting and others again arrested Xia Fengyu. Wu also confiscated two recorders, a motorcycle license and Dafa books from Xia's home.
Xia Fengyou was robbed of his life, leaving behind two children. His father, in his eighties, was devastated by his death. Now another son was illegally sentenced to three years of forced labor. Xia Fengyu is presently imprisoned in the No. 1 Division of the Xidaziying Forced Labor Camp, under continued persecution.
We appeal to everyone to work together to help stop this persecution.
Chaoyang County Detention Center: 86-421-2929401
Wu Baoliang: 86-421-2818504 (Home), 86-13516018606 (Cell)
Datun Township Police Station: 86-421-8651103
Datun Township Police Station chief Li Chenghai: 86-421-3900342 (Home), 86-13516018690 (Cell)
Deputy chief Zhang Yun Jie: 86-421-3907711 (Home), 86-13904919592 (Cell)
Director Liu: 86-421-8631092 (Home), 86-13942163620 (Cell)
Chaoyang Police Department
Chief Gao Zhenge: 86-421-2913326 (Office), 86-421-4861468 (Home), 86-13942160000 (Cell)
Wang Wenshan: 86-421-2915468 (Office), 86-421-5824003 (Home), 86-13904212033 (Cell)
Wu Zhongkui, deputy chief: 86-421-2921735 (Office), 86-421-2618552 (Home), 86-13332363366 (Cell)
Deputy chief Bai Yu: 86-421-2912841 (Office), 86-421-2911079 (Home). 86-13942149889 (Cell)
Deputy chief Li Changjun: 86-421-2921736 (Office), 86-421-2651111 (Home), 8613304210668 (Cell)
Deputy chief Li Kai: 86-421-2912234 (Office), 86-421-2817055 (Home). 86-13304211558 (Cell)
Xidazi Labor Camp
Chief Yu Wanchi: 86-421-6658400 (Office), 86-421-6658401 (Home)
Deputy chief Jin Yucheng: 86-421-6658403 (Office)
No. 4 Division (imprisons practitioners)
Qi Yongshun: (No. 4 Division Chief) 86-421-6658438 (Office), 86-421-2721900 (Home)
Li Mengqiu Labor Center force-feeding doctor: 86-421-6658468 (Office), 86-421-2622658 (Home)