Falun Dafa Practitioner Zuo Guoqing from Shaodong, Hunan Province Dies as a Result of Persecution (Photo)
August 17, 2006 | By a Falun Dafa practitioner from China
(Clearwisdom.net) It has been verified that Falun Gong Practitioner Zuo Guoqing, from Shaodong, Hunan Province died on October 27, 2003, as a result of a series of brutal persecutions.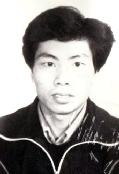 Falun Dafa Practitioner Zuo Guoqing
Mr. Zuo Guoqing was born in Shuangfeng Village, Shuangfeng Town, Shaodong, Hunan Province in September 1964. In 1988, he started to work at the Daqing Refinery. Later, he was promoted to workshop director. He was very fortunate to hear about Falun Gong in 1989 before Falun Dafa's actual spreading. In the second half of 1990, he started to practice Falun Gong. He is one of the Dafa practitioners in the early stage of Falun Dafa's spreading, and he made contributions to Dafa's spreading.
After July 20, 1999, Jiang's regime started persecuting Falun Dafa. Zuo Guoqing suffered from a series of persecution. On June 18, 2000, in the early morning at around 5 o'clock, hundreds of Falun Dafa practitioners went to a park facing the Daqing Petroleum Administrative Bureau to perform the exercises together. Two female practitioners also unfurled a banner reading "Falun Dafa is good." Soon, the police vehicles arrived at the park. Some of the police tried to take the banner and they also beat the two female practitioners. After the Falun Dafa practitioners finished performing the exercises, they started to recite Master Li's Lunyu, "Hongyin," and recent articles together. Then they prepared to leave. In the beginning, the police did not stop them from leaving, but later a policeman suddenly shouted, "Do not leave!" The police took some practitioners who hadn't left yet to the Ranghu Road Police Sub-Bureau in a bus. Some Dafa practitioners were illegally arrested and sent to different district detention centers. Some were sent back to local police stations to be interrogated and then later sent back to their working units to be monitored around the clock. They were also forced to attend brainwashing classes. They were fined about 5,000 to 10,000 yuan. Zuo Guoqing, Fu Qi, Dai Yi and others were considered as the organizers of this performance and were illegally imprisoned.
According to the "Latest News from China" published on Minghui.org (Chinese version of Clearwisdom.net) on January 18, 2001, Zuo Guoqing was listed as one of the practitioners imprisoned at the Daqing Forced Labor Camp.
http://www.clearwisdom.net/emh/articles/2001/1/25/5030.html
According to Minghui.org's article "Persecution of Practitioners in Labor Camps of Daqing City, Heilongjiang Province," published on February 8, 2001, Zuo Guoqing was brutally tortured in October 2000 by Wang Yingzhou, who was the deputy officer of the No. 3 Labor Team and the most vicious man in the Forced Labor Camp of Daqing City.
http://www.clearwisdom.net/emh/articles/2001/2/13/4641.html
The article "Unveil the Dark Side of the So-Called 'Civilized Provincial Forced Labor Camp' of Daqing Forced Labor Camp" published December 4, 2003, on Minghui.org, stated that Zuo Guoqing was brutally tortured by Wang Yingzhou. The article said:
"Wang Yingzhou proclaimed himself as the reincarnation of a devil, especially to persecute Dafa disciples. He used to be head officer of the No. 2 Labor Team. Practitioners went on a hunger strike after he beat practitioner Zuo Guoqing and others in October 2000. He was transferred to the No. 3 Team as the deputy officer since the forced labor camp was afraid that some Falun Dafa practitioners might be tortured to death again in the No. 2 Labor Team. On January 30, 2001, he incited the instructor and criminals to beat ten Falun Dafa practitioners together. He also tied practitioners together and burned Falun Gong books in front of them. Moreover, he requested putting the practitioners outside to suffer from the freezing weather. One of the practitioners even lost consciousness. He was recently again transferred to the No. 1 Labor Team. No matter where he was transferred to, he never gave up any chance to torture Falun Dafa practitioners."
http://www.minghui.ca/mh/articles/2003/12/4/61757.html (Chinese only)
After suffering from a series of brutal persecutions, in early October 2003, Zuo Guoqing overcame many difficulties to go back to his hometown of Shuangfeng Village in Hunan Province. His health condition was extremely bad. His lower limbs had edema and his abdomen had dropsy. On October 12, 2003, his family sent him to the Shaoyang City Central Hospital. The hospital diagnosed that he had liver cirrhosis and liver ascites. He passed away on October 27, 2003.
July 30, 2006