(Clearwisdom.net) Note: The following is a shortened version of a longer and more detailed article that appeared on the minghui.ca website (Chinese version of Clearwisdom.net).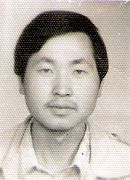 Mr. Jiang Chunbin
Jiang Chunbin, male, 35 years old, is a villager of Xiejiazui Village, Dingyuan Township, Yuzhong County, Lanzhou City, Gansu Province. In 2001, he was arrested and detained for half a month because he appealed for Falun Gong during the Chinese New Year period. After being released, Jiang Chunbin had to leave his home to avoid further harassment and persecution.
On February 9, 2002, Jiang Chunbin was abducted and detained at the Pingguoyuan Detention Center. At the detention center, he was tortured until he became emaciated. He was sent to a forced labor camp hospital and stayed there for over two months. In April 2002, he was transferred back to the Pingguoyuan Detention Center and locked up in a solitary cell with both hands cuffed and both feet shackled for over 5 months. Jiang Chunbin was tortured to the verge of death. Before the Chinese New Year in 2003, the Pingguoyuan Detention Center sent him again to the forced labor camp hospital. After a month, personnel at the Lanzhou City Police Division 26, Lanzhou City's 610 Office, and the evil persons from the Politics and Law Enforcement Committee put him on a secret trial at the Chengguan District Court and sentenced him to 9 years of imprisonment. Jiang Chunbin was then sent to the Dingxi Prison. During his secret trial, his family was not notified. When his family appealed the sentence, their appeal statement and related documents were intercepted and never reviewed by anyone in the Lanzhou City courts.
In early September 2004, Practitioner Bi Wenming from Longxi was tortured to death in the Dingxi Prison. Other practitioners went on a hunger strike when they heard this horrifying message. On December 14, 2005, personnel from the Dingxi Prison transferred Jiang Chunbin to the Lanzhou City Prison and detained him in the 5th ward.
Jiang Chunbin's parents were allowed to visit him the first time on the afternoon of October 17, 2005. Jiang was extremely frail and could not stand by himself. Before he finished what he wanted to say to his parents, he was taken out of the visitation room. On November 9, his parents went to visit him again. Jiang was still on a hunger strike and was even weaker and more emaciated than the last time they visited him.