Mr. Li Hongfu Dies at 31 Following Several Years of Torture (Photo)
December 25, 2006
|
By a Falun Dafa practitioner from Chongqing City
(Clearwisdom.net) On December 8, 2006, Mr. Li Hongfu, a Falun Dafa practitioner from Chongqing, died after suffering several years of inhuman torture. He was only 31. Mr. Li was a young farmer from Minzhuchashan Village, Fuhuan Town, Qijiang County, Chongqing City. After being released from the forced labor camp, he was very weak and bedridden due to paralysis.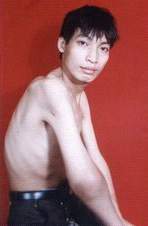 Li Hongfu
Mr. Li Hongfu began to practice Falun Gong at the end of 1997. He lived by the principles of Truth-Compassion-Forbearance, was kind, often helped others, and was known as a good person. In July 2000, police abducted him when he was clarifying the truth. Dadukou police sentenced him to one year of forced labor without cause. He was tortured by guards at Xishanping Forced Labor Camp and then they extended his labor camp sentence for another nine months without legal justification.
The depraved guards at Xishanping Forced Labor Camp insulted and tortured Mr. Li with many torture methods, such as the tiger bench, electrical shocks, nailing bamboo slips under fingernails, and so on. Once, Mr. Li became comatose from the torture. The guards believed him to be dead and took him to the labor camp hospital morgue, where someone noticed that he was still alive.
One of the most cruel things the guards tell practitioners is, "We intend to make your life worse than death."
In December 2001, the most depraved guard, Liu Hua, was appointed section commander. Liu ordered six or seven drug addicts to beat Mr. Li cruelly. Mr. Li suffered internal injuries and his face was horribly swollen.
Then they continued to torture Mr. Li. They locked him in an isolation cell, made him stand unmoving and kept him in there for a long time. Mr. Li was beaten daily by drug addicts, including Zheng Ping, Liu Renguang, and Zheng Wei. Mr. Li's spleen ruptured and his chest collapsed. He had difficulty breathing and vomited. Guards at the forced labor camp were afraid to be responsible for his death, so they took him to Beipei District No. 9 People's Hospital. X-ray's and other tests showed severe internal injuries. The guards claimed that Mr. Li was sick, but the doctors did not buy this and told them that the injuries were caused by beatings.
While in the hospital, Mr. Li was unable to take care of himself, and needed daily transfusions. To escape responsibility, guards at the forced labor camp released Mr. Li on medical bail. Mr. Li weighed under 40 kg and could no longer walk unaided.
While Mr. Li was persecuted, Mr. Li's wife had to keep the family together. She brought their young son with her and accepted hourly labor work so they could subsist.
After Mr. Li was taken home, his abdomen was still swollen and he was in excruciating pain. He also vomited frequently. His right elbow was swollen and he was unable to move. He died on December 8, 2006.
December 20, 2006