(Clearwisdom.net)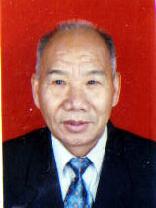 Practitioner Mr. Ma Yunwu from Qingzhou, Shandong Province
Mr. Ma Died as a Result of the Persecution.
Mr. Ma, a teacher from the First Middle School of Qingzhou, Shandong Province, and his wife, Mrs. Dong Xiuyun, were both over 70 years old. Because they practiced Falun Gong, they were arrested, detained and tortured by followers of Jiang's regime. Mr. Ma died in 2004 from persecution. Mrs. Dong is being illegally detained in a re-education through labor camp.
Mr. Ma was a senior teacher with many students. Both the students and other teachers greatly respected him.
Mr. Ma had many diseases when he got older. In 1995, Mr. Ma began to practice Falun Gong and consciously changed his behavior to comply with "Truth, Compassion, Forbearance." Soon, his and his wife's diseases vanished. Mr. Ma's bad temperament was given up and his family also became harmonious.
Mr. and Mrs. Ma adhered steadfastly to Master's teachings, cultivated their minds towards goodness, and became people who always considered other people first. They introduced more predestined people to learn the practice. At the practice site, they voluntarily provided all kinds of services for everyone, warm-heartedly helped neighbors who had difficulties, and selflessly aided the impoverished students. Both of them were good people, winning universal praise.
On July 20, 1999, Jiang's regime ordered the secret arrest of Falun Dafa assistants and instructors across the country. Mr. Ma, who was an instructor, was one of those arrested suddenly by the public security bureau. He was secretly imprisoned in a tiny, dirty cabin. In the extremely hot summer, the police let mosquitoes bite him, wouldn't let him sleep, and used all kinds of tactics to try to force him to give up "Truth, Compassion, Forbearance." Mr. Ma, at over 70 years of age, experienced almost four weeks of inhuman torture, but endured it with determination.
At that time, Hao Xuehui, the principal in the first middle school, and Zhang Mingfu, the party secretary, closely followed Jiang's regime's directives and constantly harassed this couple. They stopped paying Mr. Ma's salary and coerced Mr. Ma's only son, who worked elsewhere, to come back and participate in the effort to force Mr. Ma to give up his belief.
Hao Xuehui and Zhang Mingfu made a special iron cage in order to imprison Mr. Ma. From July 20, 1999, to 2000, before he was illegally re-educated through forced labor, Mr. Ma was imprisoned in this cage or in a dark room. Even though Mr. Ma suffered from all kinds of tortures, he still clarified the truth to the evildoers.
In 2000, when Mr. and Mrs. Ma went to Tiananmen Square to validate Dafa, they were arrested by the police and sent to their hometown, where they were imprisoned in Qingzhou Jail and the Qingzhou Detention Center, respectively. After one month, Mr. Ma was sent to Changle Forced Labor Camp.
In Changle Forced Labor Camp, the police guards incited the criminals to carry out all kinds of tortures on practitioners. Mr. Ma was forced to sit on the cement almost all day. If he slightly moved his legs, he was beaten and kicked. In the evening he was not allowed to sleep. In the cold of winter, he was forced into a big tub of cold water and made to stay there and freeze.
On one occasion, several people concentrated on the torture of Mr. Ma in order to "transform" him. They held him down on the ground and beat and kicked him. One clutched his neck and another stepped on his body and randomly kicked him until he was close to death. Later, Mr. Ma had a high fever and severe chest pain, his blood pressure increased suddenly to 260, and his heart developed serious problems. The labor camp staff then did not want to be held responsible for his death, so they released Mr. Ma released on bail for medical treatment.
After Mr. Ma went home, he did not recover. His chest was painful for a long time and his head was injured. His health went from bad to worse. Despite his condition, officials from the Qingzhou brainwashing class still went to his home to harass and threaten him many times. They illegally arrested his wife, Mrs. Dong Xiuyun, and took her to the brainwashing class.
Mrs. Dong Xiuyun Illegally Sent to a Re-education Through Labor Camp
Mrs. Dong Xiuyun, Mr. Ma's wife, was a retired match factory worker. She has remained a dedicated cultivator. Mrs. Dong was once imprisoned in a dark room in the school for many days because she did the Falun Gong exercises. Because she went to Beijing to appeal, she was imprisoned in the detention center. Then her salary was stopped. Even under all this pressure, Mrs. Dong relied on her belief in Master and Dafa to firmly remain on the road of Fa-rectification cultivation practice.
This summer, Mrs. Dong was arrested again. Because she was doing the exercises in jail, she and several other practitioners were handcuffed and shackled. Last July Mrs. Dong was illegally sent to a forced labor camp.
August 24, 2005