(Clearwisdom.net) Mr. Wang Zhiyi, born in 1938 and Ms. Sun Jinghua, born in 1939, lived in Hulan County, Heilongjiang Province.
A Decade of suffering during the Cultural Revolution
Mr. Wang Zhiyi and Ms. Sun Jinghua had three children, the elder son Wang Gang, a daughter Wang Fenglan and a younger son Wang Cheng. Mr. Wang Zhiyi works at the Heilongjiang Province Post Office and he delivered mail on a train. Ms. Sun Jinghua works at the Harbin Rubber Factory Daycare Center.
Disaster struck the family when Wang Cheng was only ten months old.
Mr. Wang Zhiyi's brother worked at the cafeteria of the Beijing Institute of Business. One day Mr. Wang went to visit him. They met and talked, and Mr. Wang said to his brother, "I heard a colleague who went to the USSR say that it's a great place over there." He forgot about it soon afterwards. Soon, his brother and sister-in-law were attacked at the Institute, and a special cases group interrogated his brother around the clock, forcing him to "confess to counterrevolutionary words and actions." One day when he was on the brink of a nervous breakdown, he divulged that his brother Mr. Wang praised the USSR. Mr. Wang, who lived hundreds of miles away, was quickly arrested. The special case group ransacked his home and left no stone unturned. They even ripped the quilt and pillow apart and searched the coal storage room. During the search, Ms. Sun held the ten-month-old baby and the two older children clung to her legs. Although the officers could not find any incriminating evidence, they still managed to charge him with "attempting to betray China to an enemy state," and threw him in a cowshed by the post office.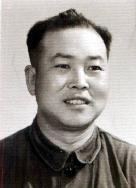 Wang Cheng's father: Mr. Wang Zhiyi
The officials at his work unit persecuted him day and night. He cried and shouted, "I really didn't betray my country!" The officers decided that he had a "bad attitude," detained him for four months and turned him over to the police.
The officials from his work unit went to Ms. Sun Jinghua and asked her to "draw a line" between herself and her husband, but she refused and said, "He didn't do anything wrong." Mr. Wang Zhiyi was desperate; he thought of committing suicide and said to his wife, "I've been wanting to die for a long time; it's too much for me to live like this, to be wronged and tortured!" Ms. Sun tried to comfort him, saying, "Look at others in similar situations who killed themselves. They are convicted of 'committing suicide to escape justice.' What will your children become when they grow up? You should bear with it." On Sundays, Ms. Sun took the three children to visit their father regardless of whether or not they were allowed to see him. After Mr. Wang was released, however, Ms. Sun noticed her husband had changed. He hid quickly whenever he heard a noise. He told his wife every morning before leaving home, "Don't worry about me if I don't come back." Mr. Wang and his family lived in fear for twenty years.
In 1989 Mr. Wang's case was overturned but he did not receive any form of compensation. His superiors told him to "never forget to thank the CCP."
Broken family during the persecution of Falun Gong
Although Mr. Wang Zhiyi's name was cleared, he and his wife suffered tremendously during the fanatic persecution. They both had heart disease and high blood pressure, and as a result they lived in tremendous pain. Mr. Wang later had a stroke and was left paralyzed. He also had diabetes and received three and sometimes four insulin injections a day. Ms. Sun also suffered from chronic stomach disease and was very weak.
On August 1, 1996, Ms. Sun and Mr. Wang started practicing Falun Gong and miraculously recovered. Their children and daughter-in-law also began practicing Falun Gong.
In July 1999, Jiang started the persecution of Falun Gong. Mr. Wang's home was ransacked more than once and he was fined more than once. The police pursued their younger son because he went to Beijing to appeal for justice for Falun Gong.
On January 2, 2001, Mr. Wang Zhiyi and his wife returned to their home in Xinan Village, Hulan, in Harbin City. Soon perpetrators from the Xishenjia Town Police Station and the town government arrived and ransacked the home. They found Falun Gong books and arrested Ms. Sun Jinghua in front of the neighbors.
One week later, Ms. Sun's cousin and daughter pooled 3,000 yuan and bailed her out. Mr. Wang witnessed his wife's arrest and was traumatized. He stopped eating and drinking for seven days. When Ms. Sun was released, she saw that her husband was extremely emaciated, and numb, and his pants were soaked with urine. Cao, the head of the police station followed Ms. Sun home and ordered the elderly couple to move out of the village. Ms. Sun had no choice but to borrow 2,000 yuan and help her husband walk out of their home in the snow and freezing cold. Ms. Sun could not recall how many times they had been forced to move. Some friends helped them rent a room in a suburb outside of Harbin City. One wall was covered with frost, the stove didn't work and there was no water supply. Mr. Wang was wrapped in a quilt and carried into the room. He never recovered from the shock and he often asked about his younger son Mr. Wang Cheng, who is being pursued by police. He passed away 12 days later. After he passed away, Mr. Wang Cheng rushed to the morgue, showed respect for his father and left in a hurry to avoid arrest.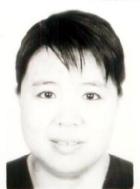 Ms. Sun Jinghua's daughter-in-law: Ms. Jin Yaoming
One year later, on January 22, 2002, Mr. Sun's younger son Mr. Wang Cheng and daughter-in-law Ms. Jin Yaoming were arrested and perpetrators from the Harbin City Police Department and from the Dongli District Police Department in Harbin City ransacked their home. On June 28, perpetrators from the Nangang District Police Department in Harbin City arrested Ms. Sun's elder son Mr. Wang Gang at work, claiming that Mr. Wang had just sent a letter to clarify the truth about Falun Gong. Ms. Sun received a phone call that said Mr. Wang Cheng had been sentenced to ten years in prison, Ms. Jin Yaoming was sentenced to seven years in prison, and Mr. Wang Gang was sentenced to three years in prison. A neighbor who heard Mr. Wang Gang was sentenced to prison said to Ms. Sun, "I've never met anyone as nice as Wang Gang. I'll go with you and demand his release."
Ms. Jin Yaoming is currently being held at the Heilongjiang Provincial Women's Prison; Mr. Wang Gang and Mr. Wang Cheng are being held at the Hulan Prison.
In November 2003, Ms. Sun and Ms. Jin's mother Ms. Sun Shuqin went to visit Ms. Jin in prison. After the visit Ms. Sun was told, "The detainee's mother-in-law cannot visit her because only blood relatives are allowed to visit." Ms. Sun went to the Hulan Prison to visit her sons Mr. Wang Cheng and Mr. Wang Gang. The door guard asked, "Whom are you visiting?" Ms. Sun Jinghua answered, "My sons." The guard asked, "What crime did they commit?" She answered, "They didn't commit any crimes. They are incarcerated because they practice Falun Gong." "Do you practice Falun Gong yourself?" "Yes." (Shouting), "You can't visit if you practice yourself!" From then on, Ms. Sun was deprived of the right to visit her sons as well as her daughter.
This is a true story that has taken place in China. All of the people in this story exist.
Forty years ago, an innocent person was convicted on trumped up charges.
Forty years later, innocent people from the same family are again convicted on trumped up charges.
The dictator of China is doing as he wishes and the tragedy keeps being repeated. Mr. Wang Zhiyi's family is not the only victim of the persecution of Falun Gong, a persecution that should never have happened.