(Clearwisdom.net)
Ever since July 20, 1999, the capital city of Beijing has been the source of fabrications and information blockades in an attempt to cover up the brutal persecution of Falun Dafa by Jiang and his followers. This is also a very special area that Jiang and his group strictly control. During the past five years, the lawless officials in Beijing have followed Jiang's genocidal orders not only in regard to local practitioners but also towards Falun Dafa practitioners who came to Beijing to appeal from all over the nation. Jiang and his followers continued to issue orders intensifying the persecution while falsely proclaiming careful adherence to the "legal system." They threatened family members, abducted witnesses, fabricated lies, etc., in order to hide the truth and try to cover up the persecution facts. But people in Beijing--and the whole nation--are difficult to deceive.
I. A Few of the 24 Falun Dafa Practitioners from Beijing Who Were Tortured to Death
According to incomplete statistics compiled as of March 14, 2004, 24 Falun Dafa practitioners have been confirmed dead from torture. Practitioners from the Haidian District make up the largest group.
Also based on incomplete statistics, more than 300 teachers and students from Qinghua University (located in the Haidian District) have been affected. They have been forbidden from registering, forced to withdraw, expelled, dismissed from their jobs, sent to brainwashing classes, detained, sentenced to labor camps, sentenced to prison terms, tortured, etc.
Here are just a few of examples of Falun Dafa practitioners from Beijing who were tortured to death simply for maintaining their faith, peacefully appealing, and clarifying the truth.
University Lecturer Ms. Zhao Xin Sustained Fractured Vertebrae, Died After Suffering Six Months
The Beijing University of Business and Industry is located on Fucheng Street in the Haidian District of Beijing City. An excellent lecturer, Ms. Zhao Xin was illegally arrested because she went to Zizhuyuan Park to practice Falun Dafa exercises in June 2000. During her illegal detention at the Haidian District Police Station, she was so brutally beaten that vertebrae 4,5, and 6 in her neck were fractured. After suffering six months in severe pain, she died on the evening of December 11, 2000.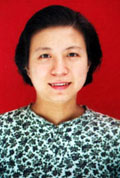 The young teacher Zhao Xin
Ms. Zhao Xin was born June 28, 1968. She started her graduate studies at Beijing University of Business and Industry in1992. She remained at the University as a lecturer after finishing her studies in 1995. She was a student leader from her primary school years through high school, college and graduate school. She served two terms as president of the University Student Association. Ms. Zhao was very diligent, hard-working, conscientious and responsible in her work. She had a very modest and friendly personality. University teachers and students all commented on her "crystal-pure heart."
Ms. Zhao Xin learned about Falun Dafa when she accidentally ran into the book Zhuan Falun in a bookstore in May of 1998. The strange burning in her chest that she had suffered for six years was suddenly cured in several days. She was very firm in her resolve to cultivate Falun Dafa. Cultivating for two years greatly improved her health and upgraded her character.
After Jiang and his regime openly began persecuting Falun Dafa on July 20, 1999, her employer cancelled her classes, reduced her salary, and threatened to dismiss her from her job. She withstood all those hardships unshaken. By herself she made a banner that said, "Truthfulness, Compassion and Tolerance" and went to Tiananmen Square to clarify the truth to the people of the world. When she was illegally detained in jail, she went on a hunger strike for seven whole days, refusing even water, to protest the persecution and was quickly released. She had been arrested six times since the persecution started.
On the evening of June 19, 2000, when Zhao Xin went to do the exercises in Zizhuyuan Park, she was arrested and taken to the Park Police Substation. Soon she was transferred to the Haidian District Police Station and detained in the Qinghe Detention Center in the Haidian District. In the Detention Center on June 22, she was beaten until vertebrae 4,5, and 6 in her neck were fractured, her head and left eye were wounded, and one lung had collapsed. On the brink of death, she was rushed to the Haidian Hospital for emergency treatment.
When the doctors saw her in the hospital, she was still wearing handcuffs and leg shackles. The hospital quickly notified her employer and family that she was dying. But her family was only allowed to see her for one minute before being "persuaded" to leave. Guards prevented further visits from anyone, including her parents and sister.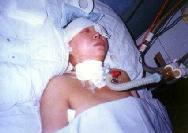 Dying Zhao Xin suffering with neck vertebrae smashed as the result of brutal beating
Zhao Xin miraculously survived, but her injuries left her paralyzed. She could only move her head. She lost the sight in her left eye on August 11, 2000. The doctors found that the optic nerve had been damaged by the beating. Relying on her solid faith in Falun Dafa and her super strong will, she endured long-term, unimaginable pain; was able to get off the respirator and breathe on her own; and could eat by herself, all of which stunned the medical workers as an unbelievable miracle.
On October 19, 2000, Ms. Zhao Xin was released from the hospital to rest at home, but her wounds still tortured her. At 6:50 p.m. on December 11, 2000, after six months of struggling with extreme pain and suffering, she left the world quietly, her short but soul-stirring life at an end.
After her death, her friends and family were grief-stricken at losing one so young and successful. Her splendid deeds and her refusal to yield to evil won people's admiration and concern. The night she passed away, many friends and family and her colleagues and employers went to bid her goodbye, even as strangers surrounded her home.

On December 13, 2000, the funeral for Zhao Xin was held in Condolence Room Number Three at the Babaoshan Cemetery in Beijing. Although many people came, six or seven plain-clothes officers and five or six police vehicles blocked the entrance to the funeral parlor so that people were prevented from attending the event. Altogether there were about 20 plain-clothes officers and more than 10 police vehicles inside the cemetery grounds. They tried to stop Ms. Zhao's family member from reading the eulogy. After the funeral, Falun Dafa practitioner He Yi was abducted by six plain-clothes officers outside the gate.
| | | |
| --- | --- | --- |
| | | |
| Zhao Xin at her Death | People waiting to say goodbye | People offer flowers to Zhao Xin |
After the Haidian Station police had caused Ms. Zhao's death, her family sued, intending to bring the killers to justice. But their efforts were blocked at each level. The Procuratorate refused to accept their suit or to give any explanations. Her parents were repeatedly pushed out of official offices. Ms. Zhao's medical record is sealed in the hospital and forbidden to be released to the family. Their lawyer was under pressure from higher level threats.
The news of Ms. Zhao Xin's death focused concern from around the world on the persecution of Falun Dafa practitioners.
A BBC journalist in Beijing reported Ms. Zhao's death on December 13, 2000, in an article entitled "One Falun Dafa Practitioner Dies of Severe Wounds in China." The article says, in part:
"

The death of Zhao Xin is only one of the many Falun Dafa practitioners tortured to death. The difference here is that the cause of her death is not in doubt....The Chinese government has defined Falun Gong as a [Jiang's slanderous word deleted] since last July and has banned it. According to numbers Falun Dafa practitioners have provided, 85 practitioners have died as the result of the persecution, more than 500 sentenced to prison terms, more than 10 thousand sentenced to labor camps, and even more have been arrested, beaten, sent to mental hospitals or dismissed by their employers... The persecution of Falun Gong has been condemned widely by human rights organizations and the governments of many countries including the United States."
The AP journalist wrote, "Several Hundred Attend the Funeral of Banned Practitioner" on December 13, 2000. He described how she had been tortured to death as well as her funeral, conducted "under strict police guard." "People did not appear scared by this politically sensitive practice. To attend her funeral they took five buses from the University where she used to teach....The government has arrested tens of thousands protesting or openly practicing followers."
Berkeley, California, has a Sister-City relationship with the Haidian District of Beijing. On July 9, 2002, the Berkeley City Council passed a resolution urging the Haidian District Government to investigate the violence used in persecuting Falun Gong, such as electric shock batons, sexual harassment, and other tortures, including "Freeze." The resolution urged investigations into the torture deaths of Falun Dafa practitioners and requested that the details and causes of these deaths be sent to the City of Berkeley.
Institutions and persons responsible for Zhao Xin's death:
Haidian District Police Station, 15 Houguanyuan, Haidian District, Beijing, PRC
Director Gao Yi (phone number unknown).
Director of Discipline Committee Zhang Baokui, phone: 86-10-62630429.
Qinghe Detention Center in the Haidian District, 25 Longgang Street, Qinghe, Haidian, Beijing, PRC 100085
Director Bai Gang, phone:86-10-62902266, ext3502, BPï¼?/FONT>62628566-5339
Haidian District People's Prioritorate, 8 Changwaxilu, Haidian District, Beijing City, PRC 100089Office Manager Li Qizeng, phone: 86-10-62532000, or 86-10-82644827.
The Deaths of Two Retired Teachers, One from a Toxic Substance, the Other Beaten to Death
Two retired female teachers …quot; Ms. Zhang Shuzhen from Yuanda Middle School and Ms. Wu Yao from the Medical University's High School in the Haidian District--were tortured to death in October 2002 and June 2003.
According to a February 13, 2004, report from the Falun Dafa Information Center, Zhang Shuzhen was 51 years old and had lived at 39 Shi Fo Si, Haidian District, Beijing. She had retired from Yuanda Middle School in the Haidian District. She started to practice Falun Gong in 1992. In 2001, police arrested her and sent her to the Qinghe Forced Labor Camp for distributing Falun Gong truth-clarifying materials.
The officials in the labor camp deprived her of sleep for several consecutive nights, shocked her with electric batons, seized her by the hair and struck her against a wall. In addition, depraved individuals introduced unknown liquids into her intestines through her anus, which caused violent pain and made her abdomen swell up bigger than that of a woman nine months pregnant.
The police used various methods of torture to attempt to force Zhang to reveal the names and addresses of other Falun Gong practitioners. Ms. Zhang remained stoic and did not say a single word.
Sources said that the police afterwards sentenced Zhang to a year and a half forced labor. She suffered violent abdominal pains on the way to the Tuanhe Forced Labor Camp. Fearing they would be held responsible, labor camp officials ordered her family to take her home. Zhang Shuzhen was sent to Haidian Hospital on October 9, 2002, at 7:00 p.m. and passed away at 9:00 p.m.
A staff member from Yuanda Middle School confirmed the time of Zhang Shuzhen's death.
Ms. Wu Yao, 57 years old, was a retired English teacher from the Affiliated Middle School of the Beijing Medical School. Both she and her husband Yang Zhanming were Falun Dafa practitioners. Despite her 1.7-meter height, her kindness and strength left a deep impression on people. Before cultivating Falun Dafa, her health was so bad she was almost paralyzed and bedridden. But Falun Dafa made it possible for her to stand in her classrooms again and become an excellent teacher beloved by her students.
On September 10, 2002, Teacher's Day, she and her husband were arrested while clarifying the truth of Dafa. They were later detained at the Fengtai District Detention Center in Beijing City. On June 11, 2003, she was sent to a forced labor camp. On June 22, 2003, the authorities told Wu Yao's family that she had suffered a "sudden death."
She went on a hunger strike to protest her illegal arrest and treatment. The detention center made use of the criminal inmates to force-feed her. They brutally punched her face, pried open her mouth, and pinched her breasts and private parts. Eleven days later, Wu stopped her hunger strike and was dragged to another cell with shackles on her legs.
Both Wu Yao and her husband Yang Zhanming were illegally sentenced to two years in a forced labor camp. The detention center tried twice to send her to the labor camp, but she was rejected due to her physical condition. Police said they were ready to release her if she would write a "Guarantee Statement." Ms. Wu absolutely refused.
When facing the brutality of the guards, she always treated them kindly. She also told them that wrongdoing would create retribution. Criminals who had been incarcerated there for a long time admitted that the guards changed. They started treating Falun Gong practitioners and criminals less viciously than before. During the "SARS" outbreak, the detention center required each person to take his or her body temperature three times a day. She used this chance to explain the truth of Dafa to people by telling them her health recovered after cultivating Dafa. Her kindness moved the people around her, and many people liked to listen to her clarification of Dafa truths.
The last time Ms. Wu was sent to the forced labor camp, she was tortured by vicious police officers because she refused to cooperate. Her lower back was badly hurt after police officers struck her there repeatedly with their elbows. She could not even stand up. Ten days later, Wu died from the torture. Her husband Yang Zhanming is still being detained at the forced labor camp.
First Death from Force-feeding Occurred in Beijing …quot; Ms. Mei Yulan Died in Chaoyang Detention Center
During the persecution of the past four years, Jiang and his followers have used at least 40 different methods of mental and physical torture, such as the injection of nerve damaging drugs, brutal force-feeding, etc., in total disregard for the ethics of medical personnel. According to statistics from the Falun Dafa Information Center, about ten percent of the more than 900 practitioners tortured to death were victims of internal damage from force-feeding.
Brutal force-feeding is widely used in labor camps and hospitals throughout the country to torture Falun Dafa practitioners. The purpose of these force-feedings is not to save lives but to administer cruel tortures, such as intentionally using extra-large sized or dirty tubes; reusing tubes without cleaning them; intentionally omitting lubricating agents; unnecessarily re-inserting the tube; changing nostrils to increase the degree of suffering; and continually pulling out and re-inserting the tube to make practitioners nauseated or cough, causing excruciating pain.
Some practitioners are force-fed directly through their mouths. The police would tie them up and pry their mouths open, resulting in split lips, broken teeth, and raw throats. This method of force-feeding is easily misdirected, sending food or water into the windpipe and causing lung damage. Some practitioners have died on the spot.
The food they force-feed includes highly concentrated salt solutions, corn meal, and hot chili pepper "soup." Some practitioners died right away, some died of suffocation, and some had chili powder sprayed into their eyes and throats, resulting in extreme pain.
Ms. Mei Yulan was 44 years old, a Falun Dafa practitioner from the Chaoyang District of Beijing City. On May 13, 2000, Mei was arrested while practicing Falun Gong exercises outside her house alone. On May 14, she went on a hunger strike to defend her rights. On May 17, 2000, three days into her hunger strike, she was force-fed and died on May 23, 2000, at 4:10 p.m. She was the first confirmed death that was a direct result of force-feeding in Beijing.
The Clearwisdom website posted witnesses' report on June 16, 2000, (http://www.clearwisdom.net/emh/articles/2000/6/16/8782.html):
"On May 16, 2000, Chaoyang Detention Center started force-feeding us with highly concentrated salt water and soybean milk. On the morning of May 17th, Mei Yulan was also force-fed. One after another, nine practitioners in our women's #607 cell were force-fed. The person performing the force-feeding, however, was not a doctor but a criminal in custody. The guards claimed that she was a nurse from Chaoyang Hospital. We heard Mei screaming miserably. She came back after a long time, her chest covered with soybean milk and salt water. She was breathing heavily and told us the force-feeding had not been successful, as she had regurgitated all the food from her nose. Later she said she had a headache. The cell head (a prisoner) let her lie down to rest. She felt like vomiting and could not drink water. She finally vomited lots of dirty stuff. The same night she started to vomit large amounts of blood, which made the whole cell smell like blood. We immediately reported this to the guards. A guard with the last name of Sun paid no attention. She said, 'It doesn't matter; she won't die. I'll take responsibility if something really happens.' Therefore no emergency measures were taken.

The next day (May 18th) Mei was carried out on a criminal's back for a photo. Fellow practitioners in #601 cell saw her being placed flat on the floor and then dragged by her arms back to our cell. She suffered miserably all night and then was carried to a hospital. The guard gave her a bowl of millet meal, which we fed her. That night she experienced difficulty breathing. Gradually her hands and feet became cold, and her eyes stopped moving. We immediately reported to the doctor on duty. She was then taken to the emergency room in the Civil Aviation Hospital.

On May 19th, every person in our cell was asked to provide an account of what we had witnessed concerning Mei. Mei was a lively, talkative and healthy person. She used to wash our toilets all the time but never got up after being force-fed. Her death was a direct consequence of the force-feeding.

When we went to visit her again on the night of the 24th, we were informed that Mei had passed away at 4:10 p.m. on the 23rd. Seven of the eight practitioners were released, with the exception of Jia Xiulan, who took care of Mei.

Mei Yulan's husband Li Wanqing was sentenced to two years in a labor camp for doing the Falun Dafa exercises in Tiananmen Square at the Spring Festival. He was detained in Tuanhe Labor Camp. They have a 20-year-old daughter at home alone. An inmate who had no medical skills at all did the force-feeding. Mei's screams during the force-feeding are evidence that she was in extreme pain.

After she died, the Officials in Chaoyang Detention Center lied that she was still alive and harassed the witnesses. Her released fellow practitioners who had been detained in the same cell were re-arrested and taken back to the Chaoyang Detention Center on May 28, 2000."
AFP (Agence France Presse) and RFA (Radio Free Asia) reported Mei's death, saying, "A hunger-striking member of the banned Falun Gong spiritual group died in Chinese police detention after she was fatally injured during force-feeding."
Peng Guangjun's Body Was Black and Purple, His Face Covered with Electric Shock Marks, and His Bones Fractured (http://www.clearwisdom.net/emh/articles/2004/2/16/45164.html)
Peng Guangjun was a 55-year-old Dafa practitioner from Houqiaozi Village, Qiaozi Town, Huairou County, Beijing. Since the persecution of Falun Gong started on July 20, 1999, he had been arrested and detained on many occasions. The last time he was arrested was September 28, 2003. On January 26, 2004, officials told his family that he had died and then threatened them, "If you don't follow the government's arrangements, everyone in your family will lose their jobs and go broke. You will have no way to survive."
The villagers said that Mr. Peng was an honest, warm, and kind person, always very healthy. Ever since he started to practice Falun Dafa, he was even more conscientious, never asking for a payback when helping others so that that everyone would know he was a good person.
On September 28, 2003, when Peng was helping someone build their house, several police arrived. They beat and kicked him and then arrested him. Peng had solid righteous thoughts and never cooperated with the authorities' demands. Local officials said they would transform Peng before the Chinese New Year. Under the secret order issued by Jiang "Killing is counted for nothing," they murdered him.
After Mr. Peng's arrest, he was sent to Tuanhe Labor Camp. During a meeting in early 2004, he shouted, "Falun Dafa is good." As a result, he was sent to an "Intensive Training Unit," which was specifically set up to force determined practitioners to give up their practice. There he was brutally beaten to death by policemen Liu Jinbiao and others. Although there were wounds on his body, the Labor Camp Officials lied to the outside world that Peng had died of a heart attack.
On January 26, 2004, the authorities sent a representative to his home to inform his family that he had died. They lied to his family, saying that Mr. Peng died of illness. When Mr. Peng's family requested to examine his body, the representative replied, "As long as you do not attempt to find out the cause of his death, you may choose an ash box and graveyard for him. The government can cover up to 15,000 yuan (1) in funeral expenses."
Before the cremation of Mr. Peng's body, someone took advantage of a chance to examine his body. This person found that Mr. Peng's head and body were black and purple. There were bloodstains. His face was covered with marks caused by electric shocks. Some of his bones were also fractured. Peng's family wanted to seek justice from the authorities, but they were frightened by the representative, who had threatened them by saying, "If you don't follow the government's arrangements, everyone in your whole family will lose their jobs and go broke. You will have no way to survive." Under pressure, they chose to give in and not go after anyone.
According to people who know the inside story, when the police sent Peng's family members and his ashes home, they did not dare drive into the village. They stopped the car and asked if there were many people in the village. They dropped the family off at the entrance of the village, gave them 200 yuan, and asked them to find another car to get them home.
After the villagers found out what had happened, they were outraged. Even the people who used to be deceived by Jiang's lies were shocked, and they felt very sorry for having misunderstood Falun Gong and Mr. Peng.
The person responsible for Peng Guangjun's death is Liu Jinbiao, the leader of the "Intensive Training Unit" in Tuanhe Labor Camp.
Ms. Gong Baohua Died in Misery …quot; Brutally Force-fed After Her Nose Was Fractured in a Beating (Ref: http://www.clearwisdom.net/emh/special_column/death_list_100.html#032)
On June 17, 2000, Gong Baohua went to Beijing to appeal for Falun Gong and was intercepted by police at the Dongzhimen Bus Station along with seven other female Falun Gong practitioners from Liudian Township, Pinggu County, Beijing City. After being taken to the local police station, police beat six of them brutally. Five were beaten until they bled, and Ms.Gong, 35, suffered the most.


Ms. Gong Baohua's photo
At first, the vice director of the local police station punched their faces with his fists, then he used a broom to beat their heads and faces until the broom was broken to pieces. A medical examination in the Yukou Clinic afterwards showed that the bridge of Ms. Gong's nose was broken, and she bled profusely all over the floor.
On the morning of June 19, 2000, more than 10 villagers from Liudian Township and the victim's family members went to the County Procuratorate to report these beatings and to sue these hatchet men. The county police arrested three of them.
Gong's family members and the local villagers requested that the police allow her to go home to recover. In order to cover up the brutality, the police sent Gong and the other practitioners to the county detention center instead. To defend their rights, Gong and other practitioners, using their only means available, went on a hunger strike.
Around 8 p.m. on June 25, 2000, Ms. Gong was the last one of eight practitioners being force-fed through the nose. One fellow practitioner reminded the guard, "Gong has a broken nose and cannot be force-fed that way." But that guard replied, "I do not need you telling me that!"
After returning to the cell, Gong's face looked pale. She said repeatedly that her chest felt numb and she suspected that the guards might have mistakenly inserted the feeding tube into her trachea during the force-feeding. About 10 minutes later, she suddenly lost consciousness. Her fellow inmates then called the guards, but nobody answered. After Gong regained consciousness in a little while, the guards finally came over and moved her out of the cell for emergency treatment. She was sent back on the morning of June 26, 2000. Because her physical condition looked so bad, the other inmates asked the guards many times to give her a medical examination. She was then called out but came back in the afternoon. There was no sign of improvement in her health that night. On the morning of June 27, 2000, the inmates urged the guards to give her another medical checkup because her condition had continued to deteriorate. Around 10 a.m., the detention center clinicians agreed to send Gong to the hospital. Around 9 p.m. that evening, Gong Baohua was announced dead in the hospital.
Only nine days had passed from her confinement in the detention center until her tragic death. She is survived by her grief-stricken husband and young child.
Pinggu County Detention Center, where Gong was tortured to death, is the only County level detention center in Beijing City.
In order to seal the information, Pinggu County ordered each administrative level to tell outsiders that Gong Baohua died of pneumonia.
The Central News Agency and CBC Radio reported her death as the result of force-feeding.
Mr. Zhang Yunyi, a Medical Doctor in the Beijing Cooperative Hospital of Chinese and Western Medicine, Was Tortured, Escaped, and Died (ref: http://www.clearwisdom.net/emh/articles/2003/2/13/32077.html)
The Beijing Cooperative Hospital of Chinese and Western Medicine is located at #3 Yongding-East Street in the Haidian District. Mr. Zhang Yunyi was 33 years old and a doctor in this hospital. He was very kind and saved many lives as a physician, of which many people were aware.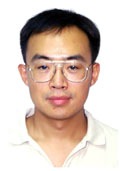 Chinese Medical Doctor ZhangYunyi
In the summer of 2000, he was wrongfully sentenced to one year of forced labor because he distributed Dafa truth-clarifying materials. He was imprisoned in Beijing's Tuanhe Forced Labor Camp and suffered various tortures. After he was released in July 2001, to avoid further persecution, he was forced to leave home and went to Fujian Province, where he continued to clarify the truth to people.
In August 2002, Mr. Zhang and several other fellow practitioners were abducted to Fujian Provincial Police Station. Zhang Yunyi refused to answer any questions, even under the extreme pressure, and then he tried to get away by jumping out of an open window. Unfortunately, he died as a result.
Mr. Wu Simin Died from a Brutal Beating in Yanqing Detention Center (ref: http://www.clearwisdom.net/emh/articles/2003/12/21/43353.html)
Mr. Wu Simin, age 63, was a Falun Dafa practitioner who lived in Zuosuotun, Yongning Town, Yanqing County, Beijing City. He went to Beijing to appeal for Falun Dafa on December 25, 2000. He was then escorted home by local police and sent to a detention center. He was beaten to the brink of death and then sent to Yongning Hospital on January 5, 2001. He died on January 12 after emergency efforts failed. His body was covered with bruises.
Wu Simin's older brother found the director of the local police substation and told him that he would sue them. The former Assistant Director Zheng Jianmin said, "Can you afford a lawsuit? You can't win no matter what the circumstances. We officials look out for each other."
The Yongning Police Station's phone number: 86-10-60171217. The Yanqing County Detention Center's phone number: 86-10-81197830.
Falun Dafa Practitioner Ms. Zhang Shuqi was Tortured to Death in Xicheng District Police Station Detention Center (refs: http://www.clearwisdom.net/emh/special_column/death_list_100.html#007 )
Ms. Zhang Shuqi was 52 years old, a Falun Dafa practitioner from Xicheng District, Beijing City, who used to do her exercises in Zhongshan Park.
On December 26, 1999, Zhang was arrested when she attempted to audit the trial of the four contact people of the former Research Society of Falun Gong. She was sent to Xicheng District Police Detention Center on December 27, 1999. She was always kindly telling others about the goodness of Falun Dafa inside the detention center, but she was mistreated and forced to stand for a long time, pushed down to the floor twice, force-fed when she was on a hunger strike, and handcuffed. On the afternoon of January 14, 2000, 20 days after being detained, the Changqiao Police Station suddenly informed her family members to pick her up quickly. After being home for only an hour, Zhang fainted and lost consciousness. She died suddenly on January 15 at 9:50 p.m.
Ms. Zhang's family members recalled that around 5 p.m. on January 14, 2000, they all of a sudden received Police Officer Lu's request to pick up Zhang from the detention center, where she had been detained for 20 days. They quickly went to the Changqiao Substation first. Officer Lu and the security officer from her employer Kang, plus the substation driver, accompanied them to the detention center, where they arrived at 7 p.m. They picked up Ms. Zhang, who told them on the way home that she had been clarifying the truth to Police Officer Xiang but was mistreated inside the detention center by being forced to stand, being pushed down to the floor twice, and being force-fed through the nose during her hunger strike.
Because of a traffic jam, they reached home around 8 p.m. As soon as she entered the door, she was very hungry and tried to eat some steamed bread that was on the table, but her family stopped her because they feared it would hurt her stomach. After eating some noodles, she was ready for a shower. Suddenly, at 9 p.m., she started vomiting and fainted, only one hour after being back home. Her family called City Rescue, which sent her to Beijing People's Hospital for emergency treatment, but it failed. She died at 9:50 p.m. on January 15, 2000.
Her family doubts her cause of death because she never spent one cent on medical care since she began cultivating Falun Dafa five years ago. If she could survive 20 days inside the detention center, why did she pass out only an hour after returning home? Why did the police suddenly call her family to pick her up at 5 p.m. on January 14? And why did the police never tell them about her physical condition, so that they could be prepared to take care of her? Who caused her death?
Employee Li Shouqiang of Beijing Automobile General Assembly Plant Killed in Changping County Detention Center (ref: http://www.clearwisdom.net/emh/special_column/death_list_100.html#085 )
Dafa practitioner Li Shouqiang, male, born on December 2, 1963, was a resident of Wusheng Dongli, Chaoyang District, Beijing. He was an employee of Beijing Automobile General Assembly Plant. He stepped forward many times to validate Dafa and appeal peacefully. He was arrested on March 8, 2000, when he went to appeal at Tiananmen Square. He was then brutally beaten up and tortured inside the Changping County Detention Center. Police added nerve damaging drugs to the cola they let him drink and locked him inside a metal cage. He died on March 20, 2000, as the result of torture, at the age of 37. More than 10 thousand yuan was extorted from his family for his funeral.
Having faced the media slander of Falun Dafa and its founder since the persecution began on April 25, 1999, Li Shouqiang stepped forward to guard Dafa by writing letters, appealing to authorities and going to Tiananmen Square. On the Chinese Lunar New Year's Day February 16, 2000, Li and his father (also a Dafa practitioner) went to Tiananmen Square to validate Dafa. He was arrested and detained in the Guanzhuang Branch Police Station. Later he was transferred to the Panjiayuan Branch Police Station to participate in the so-called "Transformation Class" located in a nursery school.
On March 8, 2000, police had a half-day holiday. Li took the opportunity to go to Tiananmen Square with Dafa material. He tried to tell the truth to the government officials during the Chinese People's Congressional Session and tried to explain to the government leaders so that they could really understand Dafa. He was arrested again and escorted to his home by three policemen (one of whom was a local policeman named Li Changsheng) around 10:00 p.m. on the same day. The other two officers confiscated all his Dafa materials, including Dafa books, cassettes, videotapes, and Master Li's photo. At 11:00 p.m. Li Shouqiang was sent to Changping Detention Center.
During his 10 days inside Changping Detention Center, he was interrogated, brutally beaten, and tortured. He was not allowed to drink water. Police plotted to murder him and added a large dose of drugs that affect the central nervous system to a cola they gave to him.
On the evening of March 18, 2000, the Panjiayuan Branch Police Station called Li's family to pick him up from the station. His elder brother and his mother went there together. Li was being held in an iron cage when they arrived. On the way home, Li could not speak clearly and said disjointedly, "They (police) fed me drugs, they put drugs in my cola... ... They did not let me drink water... ...when I drank, I could not spit it out. They said it would make me die in two days... ... They asked you to pick me up so I would die at home... ... So they won't be held responsible... ... I should not go home, I should die there!" At home, Li was sometimes clearheaded and sometimes confused. He looked dull and could not think normally. Once, he ran around in the middle of taking shower and others saw brown scars from wounds on the back of his neck, lower back and on both sides of thighs. Later, he did not eat or drink for two days. On the morning of March 20, 2000, he was in a daze and fell from a balcony, which killed him.
Members of the Residential Committee quickly called the police. A police vehicle with officers and two doctors arrived to do the so-called autopsy. One policeman said, "Ah, he was beaten quite hard!" The doctors did not write a single word, let alone file an autopsy report. Li's family planned to have his remains cremated and manage related issues locally. The police did not agree and insisted on taking Li's remains to Changping. Later, the Sanlitun Branch Police Station called Li's family and asked them to deal with the death-related issues in three days, for which Li's family had to spend more than 10,000 yuan (US $1,200, about one and half-year's total salary for Li).
73-Year-Old Astronautic Scientist Ren Hanfen Died after Harassment from Police and "610 Office" (ref: http://www.clearwisdom.net/emh/articles/2003/2/22/32449.html)
Dafa practitioner Ren Hanfen, female, 73 years old, lived in the residential area of the China Academy of Launching Technology, Fengtai District, Beijing. She died after being pressured by police and the "610 Office (2)" in May 2002.
In the 1950's she returned to her home country after her studies in Russia. She had always devoted herself to astronautics research and attained many achievements. She had been a doctoral mentor and a scientist in the Rocket Dynamics Institute of the China Academy of Launching Technology. She was involved in China-Russia space technology cooperation, and was very famous in Russia as well.
Because she enjoyed physical and mental benefits from Dafa cultivation, she was determined to practice Falun Gong, even after July 20, 1999. Both the police in charge of the Rocket Dynamics Institute and the "610 Office" of the China Academy of Launching Technology forced her to attend a brainwashing class. There she suffered inhumane tortures both mental and physical and was pressured to write the so-called "three statements (3)." Because she was steadfast and refused, she was not released even after the brainwashing term was over. Her detention term was extended, open-ended. Eventually she signed the statements against her will. After returning home, she was very repentant. She decided to resume her cultivation of Dafa, even in the face of death. In order to avoid harassment from the secret police, she had to leave home and move from place to place.
But the officials from the police department and the "610 Office" continued to search for and try to arrest her. One day in May 2002, they found her in a house she was renting. In order to avoid being kidnapped again, she tethered a rope and tried to slide down the side of the building. Unfortunately the rope broke and she fell to the ground and lost her life. Afterwards, the news of this event was blocked. Li Guangya, Party Secretary of the China Academy of Launching Technology, and Wu Zhongren, Secretary of the Disciplinary Committee, boasted of their experiences and achievements in "reforming" Falun Gong practitioners in a summing-up meeting at the academy.
An excellent scientist lost her life just like that in the persecution of Falun Gong.
Torture Death of Dafa Practitioner Ms. Li Yuling at the Hands of Dongcheng District Police in Beijing (ref: http://www.clearwisdom.net/emh/special_column/death_list_800.html#730)
Ms. Li Yuling was a Falun Dafa practitioner in Dongcheng District, Beijing City. Li used to have a happy family, with a high ranking husband, and a son who was studying abroad. At 5:00 a.m. on July 4, 2003, she was tortured to death by Dongcheng District police officials in Beijing. This came on the heels of her illegal arrest June 25, 2003.
Ms. Li Yuling left home around 3:00 p.m. on June 25. Dongcheng District police officials arrested her as she distributed truth-clarifying materials. Later they transferred her to the Heping Hotel. The police tried to coerce her into revealing the source of the materials and names of other Dafa practitioners, but Li Yuling firmly refused to cooperate. The police then brutally beat her and tortured her around the clock. Li Yuling didn't show any fear when faced with brutal torture. During her nine days of detention, she held a hunger strike to protest and resisted the illegal detention and brutal torture with dignity. In order not to cause any losses to Dafa, she didn't say a single word. The policemen flew into a rage and tortured her relentlessly. At 5:00 a.m. on July 4th, Li Yuling passed away from the torture.
When Li Yuling's family received word of her death from the police, they went to Longfusi Hospital, where her body was placed. They saw that the left half of her face was swollen and bruised. Her ribs were black and blue along the sides. The police didn't allow her family to take a careful look at the body. Furthermore, they threatened, "No picture taking! No videotaping! Don't touch the body!" They said that these were orders from "higher up."
Li's family asked, "Why are there scars and bruises on her face and body? Why didn't you send her to the hospital right after you found out her condition? If she didn't eat or drink, why didn't you do something like calling her family, which you didn't do until after her death?"
Li's family condemned the police and demanded an explanation for Li's death. The police couldn't answer, yet they demanded that the number of family and friends invited to Li's funeral be as few as possible.
Police tried to have her husband sign the death certificate and accept the police's autopsy to cover their crime.
A journalist from the Falun Dafa Information Center reported on July 8, 2003, that a male police officer from Dongcheng District Police Department in Beijing (86-10-64169817) confirmed the death of Li Yuling and admitted that they did arrest her.
Female Practitioner Liu Guimin Tortured to Death inside Haidian Detention Center (ref: http://www.clearwisdom.net/emh/special_column/death_list_200.html#114)
Ms. Liu Guimin, 30, was a Dafa practitioner from Jugezhuang Town of Dougezhuang Village in Miyun County. On December 31, 2000, she went to appeal and validate Falun Dafa at Tiananmen Square and was detained in a detention center (The details are still unknown). She went on a hunger strike and was soon force-fed. Because of her terrible condition, the police feared that her life was in danger and, on January 5, 2001, they sent her back home. On the second day after her release, January 7, she passed away after an unsuccessful attempt in the hospital to save her life. She was only 30 years old. She vomited a great amount of blood right before her death, which was probably present in her lungs due to the severe trauma caused by the crude and vicious force-feeding.
The above are only a few of the Falun Dafa practitioners from Beijing who have been tortured to death during the persecution. There are many more cases, both of local and out of town practitioners who went to Beijing.
(To be continued)
(1) Yuan: the Chinese currency; the average monthly pay of an urban worker is 500 yuan.
(2)" 610 Office" is an agency specifically created to persecute Falun Gong, with absolute power over each level of administration in the Party and all other political and judiciary systems.
(3)"Three statements" are documents designed by Chinese authorities to ensure that detained Falun Gong practitioners be appropriately brainwashed. They are obtained under extreme pressure, torture, and brainwashing. The statements consist of a letter of repentance, a guarantee to never again practice Falun Gong, and a list containing names and addresses of all family, friends and acquaintances of the detainee who practice Falun Gong. This system was concocted by the "610" office.