(Clearwisdom.net) Ms. Hao Guimei was a 63 year-old Falun Dafa practitioner from Zhangbei County, Zhangjiakou City, Hebei Province. At around 5 PM on the afternoon of November 29, 2004, local police arrested her from a fellow practitioner's home. They also arrested fellow practitioner Ms. Xing Guohua and her husband. In just 24 hours, Ms. Hao Guimei was tortured to death, and her body had a bloody hole in the head. The police claimed that Ms. Hao had jumped from the third floor. However, the third floor of Zhangbei County Police Station consists only of offices - the interrogation rooms are located on the second floor. According to a witness's account, all arrested practitioners are chained to iron chairs and monitored by the police. How could Ms. Hao have jumped from the third floor?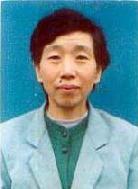 Over 20 people were involved in Ms. Hao Guimei's arrest, including the chief instigator Guo Wei (male) of the Secretary of the Political and Judiciary Committee, "610 Office" Director Sun Jianjun (male), and Li Shanghong (male) of the Politics and Security Section. Details of Ms. Hao's death are under investigation.
The long arm of the law will ensure that anyone involved in the murder of Falun Dafa practitioner Ms. Hao Guimei will not escape punishment.