Mr. Liu Hongwei Has Difficulty Walking Due to Torture He Received at Jilin Detention Center in Jilin Province (Photo)
December 27, 2006
|
By practitioners in Jilin
(Clearwisdom.net) Mr. Liu Hongwei, a practitioner from Jilin, started practicing Falun Gong in August 1998. After July 20, 1999, when the Chinese Communist Party began the persecution of Dafa, he and his wife Yu Lixin went to Beijing to appeal and clarify the truth three times. (Ms. Yu was tortured to death on May 13, 2002). On October 11, 1999, the police escorted Mr. Liu back to Jilin City. He and his wife were labeled "heads" of Falun Gong by local radio and newspapers, and he was detained for 42 days in the Jilin No. 3 Detention Center. Later, he was transferred to the Tonghua Forced Labor Camp and the Chaoyanggou Forced Labor Camp in Changchun. At the Chaoyanggou Labor Camp, Mr. Liu suffered intense persecution as the guards tried to "transform" him twice. Guard Li Jun gave him electric shocks on his anus, beat him with a pick, and induced all sorts of mental torture. Mr. Liu was detained for over 50 days before he was released.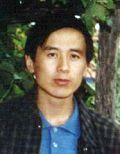 Practitioner Liu Hongwei
On September 16, 2003, Mr. Liu was arrested by police officers Sun Zhuang, Liu Guoping, Tang Aijun and Guo Qiang. In the Yunhe Police Station, police chief Wang Jiali, Guo Qiang and Liu Yuhe tortured him. Mr. Liu resisted the persecution, and after he was tortured to within inches of his life, he was sent to the Jilin Hospital. Three days later, Mr. Liu escaped from the hospital.
For the next few years, police officers from Jilin State Security, the 610 Office and the Jilin Police Department were searching for Mr. Liu. In 2005, attempting to catch him through his daughter Liu Xinzhu, officers went to his daughter's school and waited for him.
On October 24, 2006 at 11:00 a.m., Mr. Liu was arrested by officers of Jilin State Security. Later, the police searched his house, and took his computer, cash, a bankbook, Dafa books and truth-clarifying CDs. On October 25, Mr. Liu was sent to the Jilin Detention Center. At present, he is detained in room 101.
During Mr. Liu's detention, police have interrogated him frequently. They tortured him to extort evidence and fabricated information to slander him. Mr. Liu was dragged back to his cell every time. He can hardly walk and he can only move inch by inch by supporting himself with his hands on the sill.
This March, practitioner Wang Jian Guo was tortured to death in 40 days by the Jilin Detention Center. The officer who killed him, deputy chief Cong Maohua, is still at large. We hope all righteous people will pay attention to the cases of Mr. Liu and others, as we cannot let this tragedy be replayed.
Related phone numbers:
Area code 0432
Deputy Chief of the Jilin No.1 Detention Center, Cong Maohua: 4819029
On-duty office: 4819130, 4819000, 4819099
Complaints number: 4819031, 4819032
Clinic in detention center: 4819044, 4819043