(Clearwisdom.net)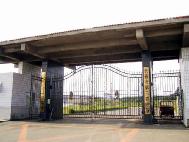 One hundred and twenty Falun Gong practitioners have been tortured to death in jails, forced labor camps and local police stations in Jilin Province.
Background
After Clearwisdom.net reported that Falun Gong practitioner Li Shuhua of Yushu City, Jilin Province had been tortured to death, an Epoch Times reporter picked up the story and conducted an investigation into this matter. In addition to quoting the information from Clearwisdom.net, the Epoch Times reporter also called officials in China to seek verification of the events surrounding Ms. Li's death. The following is the report from Epoch Times.
A Public Security Officer Reveals the Facts Behind Li Shuhua's Death
The Epoch Times reported on April 25 that Falun Dafa practitioner Ms. Li Shuhua, a Jilin Province, Yushu City resident, was forcibly taken away by the local police on September 24, 2003, and died thirteen days later. There were many needle marks on her body, one side of her face was full of bruises and one side of her skull was caved in. The coroner found that her abdominal cavity was full of blood. A local public security officer recently disclosed the cause of Li Shuhua's death. The public security officer said that because she had lost her eyesight from being tortured by the police, the police officer responsible killed her in order to eliminate her as a witness and to avoid responsibility. The reporter requested corroboration by calling the Yushu City National Security Department and the Political and Judiciary Committee, who are directly responsible for the matter. However, they refused to be interviewed and claimed that they knew nothing about the case. Then they hung up the phone or switched off their cell phones.
Dead Just Thirteen Days After Being Arrested
Ms. Li Shuhua, 32, was a seamstress. Her husband Mr. Yang Zhanjiu and her mother Ms. Cui Zhanyun have been detained in a detention center since 2002 for practicing Falun Gong. Ms. Li's elderly father and two young children were left at home alone and had nothing to depend on for their living expenses.
On September 24, 2003, policeman Jiang Wei and another two police officers from the Peiying Street Police Station in Yushu City came to Li Shuhua's home. They asked her to go to the police station to write a statement. They forcibly took her away, and said they would let her go home after a few minutes. However, her family waited for two days and she still did not return. On the morning of September 26, a policeman showed her family an arrest warrant for Li Shuhua without giving any reason for the detention or the length of the term. On October 8, her father went to the Public Security Bureau and asked them to release her. Li Shuhua had been tortured to death the day before, on October 7, but the police still wanted to hide the truth. They didn't notify the family about her death on October 9.
Murder Follows a Brutal Interrogation
The public security officer related that after Li Shuhua was arrested, the police demanded information regarding the sources of Falun Gong materials and who her contacts were. Li Shuhua said nothing, and the police started to torture her. They covered her head with plastic bags and stuck big needles into her fingertips, arms, back and chest. Li Shuhua screamed loudly because of the pain.
The public security officer said that the police officer still could not get any answers from Li Shuhua, so he angrily struck her eyes with his fists, causing her to become blind in one eye. Li Shuhua instantly lost consciousness from the pain. The policeman who committed the crime was afraid of taking responsibility, so he asked his superiors for instructions, and then killed Li Shuhua to eliminate her as a potential witness against him. This public security officer said that if she had not been blinded, the police wouldn't have beaten her to death.
The Relevant Departments Refuse to be Interviewed
The Epoch Times reporter made many calls to the Yushu City National Security Department (86-431-3630-348) to ask for verification of this incident. When the reporter inquired about Li Shuhua's situation, the person who answered the phone hung up. One man who answered the phone said to the reporter in a threatening tone, "We refine people here, do you want to come?" When the reporter asked him how Li Shuhua died, the man quickly hung up.
The reporter then called the office of Yushu City Political and Judiciary Committee member Zhang Shulin (86-431-3648-734). Nobody answered, so the reporter called him on his cell phone (86-13578846655). The conversation went as follows:
Zhang: "Who is calling?"

Reporter: "I'm a reporter from the Epoch Times, and I want to find out some information about Li Shuhua's case."

Zhang: "Mind your own business. Don't meddle in this matter." Then he switched off his phone.
The reporter then called the office of Sun Zhongxing (86-431-3635-235), the Political and Judiciary Secretary of Yushu City. Nobody answered, so he called Sun's cell phone (86-13504396350). When Sun found out that the reporter wanted to ask about Li Shuhua's case, he turned off his phone.
The Falun Dafa Information Center reported that they called the Yushu City National Security Department (86-431-3630-348) to verify the cause of Li Shuhua's death. The policeman who answered the call was very nervous and stammered, "You, you, you..." Then he said, "I can't answer your question on the phone," and hung up.
Autopsy Shows Blood in the Abdominal Cavity
The police took Li Shuhua's body to the hospital and soaked it in chemicals, tidied up her appearance, changed her clothes and put makeup on her. However, her family members still could see the marks made by the needles. There were bruises on one side of her face and there was broken skin in two places on her face. Also, one side of her skull was caved in, and her nails were blue. After performing an autopsy, the coroner found a great deal of blood in her abdominal cavity. The blood hadn't congealed and was still seeping out. The towels they had placed under Ms. Li's body were not enough to soak up the blood, and the sanitary napkins covering her lower body were all soaked.
When the family members questioned the medical examiner, who had been brought in by the police, he said, "The doctors tried to rescue her with injections, and that caused the puncture marks on her body. The blood in her stomach was menstrual blood."
How can menstrual blood be in the abdominal cavity? Li Shuhua's family doubted the reason given as the cause of her death, so they wanted to take some pictures of her body. The Public Security Bureau not only refused to allow the family to take pictures, but they also had the police guard her body until it could be cremated.
Five Deaths in Yushu City; Another Practitioner Blinded in Both Eyes
There are at least 120 confirmed deaths of Falun Dafa practitioners from torture in Jilin Province; five of them are from Yushu City. Besides Li Shuhua, the other four people are Huang Baochen (male, 65 years old), Yue Kai (male, 29 years old), Han Yuzhu (male, 47 years old) and Wang Xianyou (male, 56 years old). Yue Kai and Huang Baochen were tortured to death in Chaoyanggou Forced Labor Camp on February 18 and November 27, 2002, respectively. Han Yuzhu died from brutal force-feeding at the Changchun City Weizigou Drug Rehabilitation Center on February 9, 2001. Wang Xianyou was force-fed with salt water and died abruptly at Jilin Province Fenjin Forced Labor Camp on January 5, 2001.
According to Clearwisdom.net, the Yushu City Public Security Bureau and the "610 Office" (1) abducted another practitioner named Li Lin from Yushu City and have detained her at Yushu Detention Center for one and a half years. Li Lin suffered many tortures there, and was later sentenced and sent to Jilin No. 2 Prison. Li Lin has lost the use of both of her eyes.
(1) The "610 Office" is an agency specifically created to persecute Falun Gong, with absolute power over each level of administration in the Party and all other political and judiciary systems.