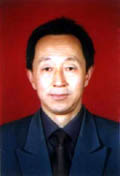 (Clearwisdom.net) According to reports from Liaoning Province, Falun Gong practitioner Li Hongwei was abducted by the police to the Wujiawa Detention Center in the morning of September 26, 2002 when he left home to go shopping. He was killed by the police on October 7. His family members saw large areas covered with injuries when they viewed his body, that were the result of torture from electric shocks. A family member who took out a camera in order to take pictures of Li Hongwei's corpse was beaten and injured by the police. The camera was destroyed on the spot.
The sources say that in the morning of September 26, 2002, Falun Gong practitioner Li Hongwei was planning to purchase a few items in a shopping center. He was kidnapped as soon as he stepped out of his home by police officers from the Qianjin Police Station in Chaoyang City. He was then sent to the Wujiawa Detention Center, and died on October 7, 2002. On October 9, the police notified his family members of his death.
According to those who are familiar with this case, from October 10 to October 12, the Shuangta District Police Department in Chaoyang City called in forensic experts to examine Li Hongwei's body together with his family members. Li's family members found out that a large area in Li Hong's back turned black and red as a result of electric shocks, and his ears turned purple with blood inside after apparent attempts to wipe off the blood. One family member took out a camera to take pictures, but was stopped and beaten by the police officers at scene. The family member was then handcuffed and had one arm twisted and injured as a result of police brutality. The police then smashed the camera and pulled out the film exposing it in the light. The police from the detention center initially claimed that Li Hongwei died from being on a hunger strike, and later cited illness as the cause of death. The family members asked why they had not been notified until October 9th when Li died on the 7th; why they had not been informed of Li's illness and no medical treatment had been arranged; and why Li had injuries all over his body and blood in the ears? The police offered no answers. The family members made it clear that Li was in good health before his death - Li had never been sick even when serving two years of forced labor education after appealing on behalf of Falun Gong in July 1999 - the police cannot escape the responsibility for his death.
In the end, the police announced to Li's family members two decisions: First, Li Hongwei's body would not be handed over to his family members. Second, only a few people from Li's family would be allowed to attend the cremation to pay their respects when Li's body was cremated. Currently, plainclothes policemen are stationed both inside and outside the building where Li Hongwei's family lives. Anyone who pays visits to Li's family is being followed. All family members, without exception, are placed under threat, surveillance, and tight control by the police departments. However Li's family members who have lost their loved one claimed, with tears in their eyes, "We will bring the murderers to justice!" We are worried about the safety of the family and relatives.
A police officer in the Qianjin Police Station confirmed the death of Li Hongwei. However he refused to divulge the cause of the death. He kept saying, "I cannot tell you."
Li Hongwei graduated from the Agricultural Mechanics School with an associate degree. Prior to the abduction, Li Hongwei was employed at the Agricultural Machinery Company in Chaoyang City as a quality control inspector. The telephone number of his company is 86-421-3904852. His home address is No. 20 Yingzhou Road Section 3, Shuangta District, Chaoyang City. His home telephone number is 86-421-2802837. He was widely respected among his colleagues and neighbors.
Li Hongwei was the third Falun Gong practitioner tortured to death by the police in Chaoyang City, following the deaths of Wang Lixia and Yu Xiuling. His is also the 505th case, known to the public, of Falun Gong practitioners persecuted to death. Since October, reports of the deaths of 18 Falun Gong practitioners have reached us at the information center, among them 6 were tortured to death prior to 2002 but were just reported at this time.
Attachment: Relative telephone numbers
Office of the Shuangta District Police Department in Chaoyang City: 86-421-2615327.
Office of the chief of the Shuangta District Police Department: 86-421-2613835.
Residence of Bai Youwen, Section Chief of the Political Security Section: 86-421-2815161.
Shared line at the office of the head of the Wujiawa Detention Center: 86-421-3814329.